FRANCES PERKINS: THE WOMAN BEHIND THE NEW DEAL
Fall/Winter 2023 Visitor Hours: 
The Exhibit Center is open by appointment only. To schedule your visit, please call 207-563-3374.

Address:
170A Main Street, Damariscotta, ME 04543
Get directions here.  
This free exhibit presents an overview of the life of Frances Perkins, highlighting her accomplishments through historic photographs, text, and personal memorabilia.
Panels include:
Her Maine Roots and Patriot Ancestry
Mount Holyoke: Her Activist Roots
From Triangle Fire to New Deal
Confronting the Truth: An Unemployment Crisis
America Before the New Deal
The New Deal; Secretary of Labor 1933-45
Social Security: Her Greatest Achievement
1945 and Beyond: A Proud Legacy
The exhibit space also includes a small library with Frances Perkins Center publications and related works of interest, with some available for purchase.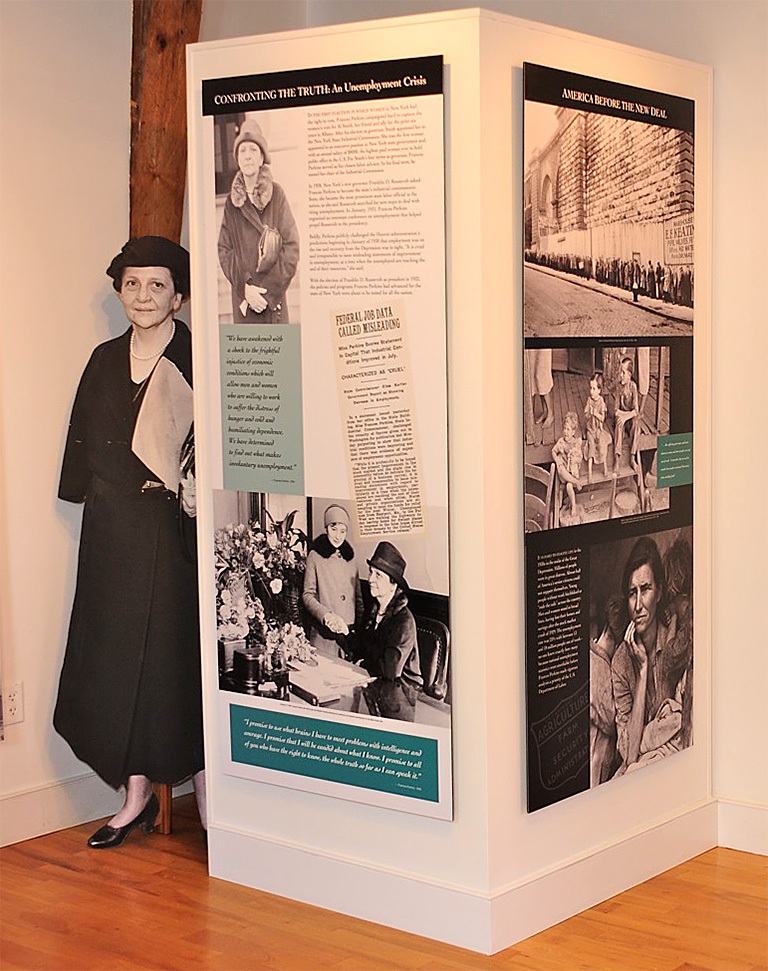 VISIT US IN DAMARISCOTTA, MAINE