FRANCES PERKINS: THE WOMAN BEHIND THE NEW DEAL
Address:
170A Main Street, Damariscotta, ME 04543
Get directions here.  
Visitor Hours:
Tuesday and Wednesday, 10:00 AM to 2:00 PM, or by appointment by calling 207-563-3374.
This free exhibit presents an overview of the life of Frances Perkins, highlighting her accomplishments through historic photographs, text, and personal memorabilia.
Panels include:
Her Maine Roots and Patriot Ancestry
Mount Holyoke: Her Activist Roots
From Triangle Fire to New Deal
Confronting the Truth: An Unemployment Crisis
America Before the New Deal
The New Deal; Secretary of Labor 1933-45
Social Security: Her Greatest Achievement
1945 and Beyond: A Proud Legacy
The exhibit space also includes a small library with Frances Perkins Center publications and related works of interest, with some available for purchase.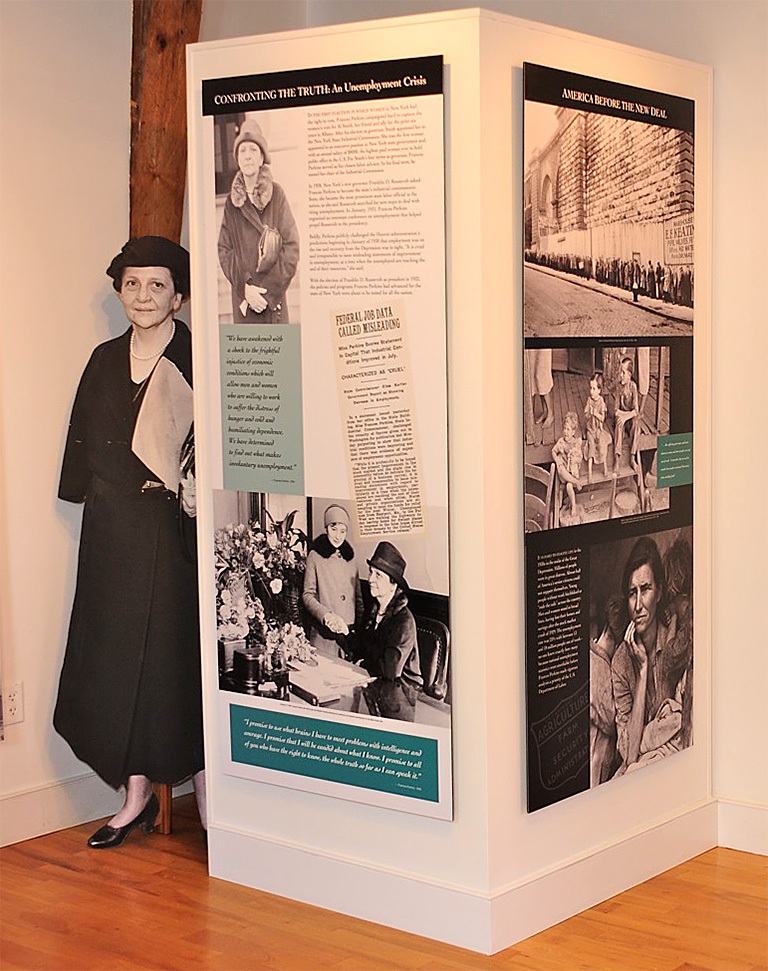 VISIT US IN DAMARISCOTTA, MAINE