Each year, the Frances Perkins Center honors individuals whose work in the areas of social justice and economic security exemplifies the spirit of Frances Perkins.
Intelligence and Courage Award:
The name of this award comes from a speech given by Frances Perkins in 1929 when she was New York State Industrial Commissioner, in which she pledged, "I promise to use what brains I have to meet problems with intelligence and courage. I promise that I will be candid about what I know. I promise to all of you who have the right to know, the whole truth so far as I can speak it."
Steadfast Award:
The Steadfast Award gets its name from the motto of Frances Perkins' Mount Holyoke class of 1902, "Be ye steadfast." This award is given to someone who works tirelessly in one of the areas to which Frances Perkins dedicated her career.
Open Door Award:
The Open Door award is named after the advice given to Frances Perkins by her grandmother, that when a door opens to you, you must walk through it. This award is given to a person whose work reflects the commitment and aspirations of Frances Perkins as she, herself, responded to opportunities that positioned her in roles where she could advance social justice and economic equity for the betterment of society.
INTELLIGENCE AND COURAGE HONOREES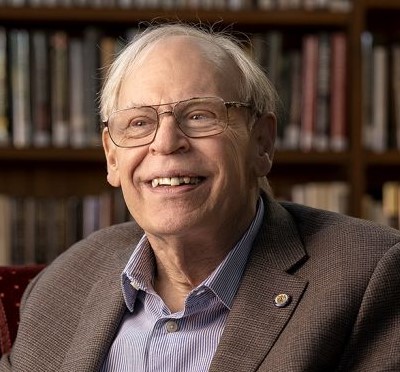 Fall 2023: Earle G. Shettleworth, Jr., Maine's State Historian, an avocation spanning 52 years. Mr. Shettleworth has lectured and written extensively on Maine history and architecture. Elected and appointed positions include president of the Maine Historical Society, president of the New England Chapter, Society of Architectural Historians, chair of the State House, Capitol Park Commission chair of the Capitol Planning Commission, and chair of the Blaine House Commission. He has served on the Maine Lighthouse Selection Committee and the State Facilities Master Plan Commission. The Maine Historical Society's auditorium in Portland is named for him. We honor Mr. Shettleworth for his life's work in single-handedly enriching and informing Maine's understanding of its past and present through historic preservation and for his exemplary guidance to many of today's professionals in this work.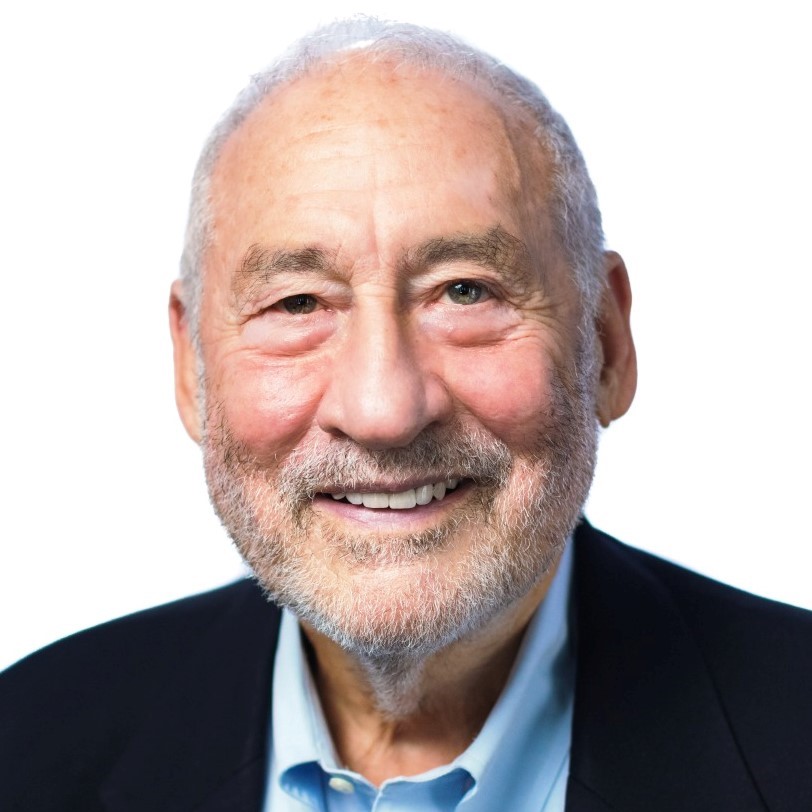 Spring 2023: Joseph E. Stiglitz, American economist, professor at Columbia University, co-chair of the High-Level Expert Group on the Measurement of Economic Performance and Social Progress at the OECD, and the Chief Economist of the Roosevelt Institute. A recipient of the Nobel Memorial Prize in Economic Sciences (2001) and the John Bates Clark Medal (1979), he is a former senior vice president and chief economist of the World Bank and a former member and chairman of the (US president's) Council of Economic Advisers. In 2000, Stiglitz founded the Initiative for Policy Dialogue, a think tank on international development based at Columbia University. In 2011, Time magazine named Stiglitz as one of the 100 most influential people in the world. Stiglitz's work focuses on income distribution, risk, corporate governance, public policy, macroeconomics, and globalization. He is the author of numerous books including People, Power, and Profits; Rewriting the Rules of the European Economy; Globalization and Its Discontents Revisited; The Euro and Rewriting the Rules of the American Economy.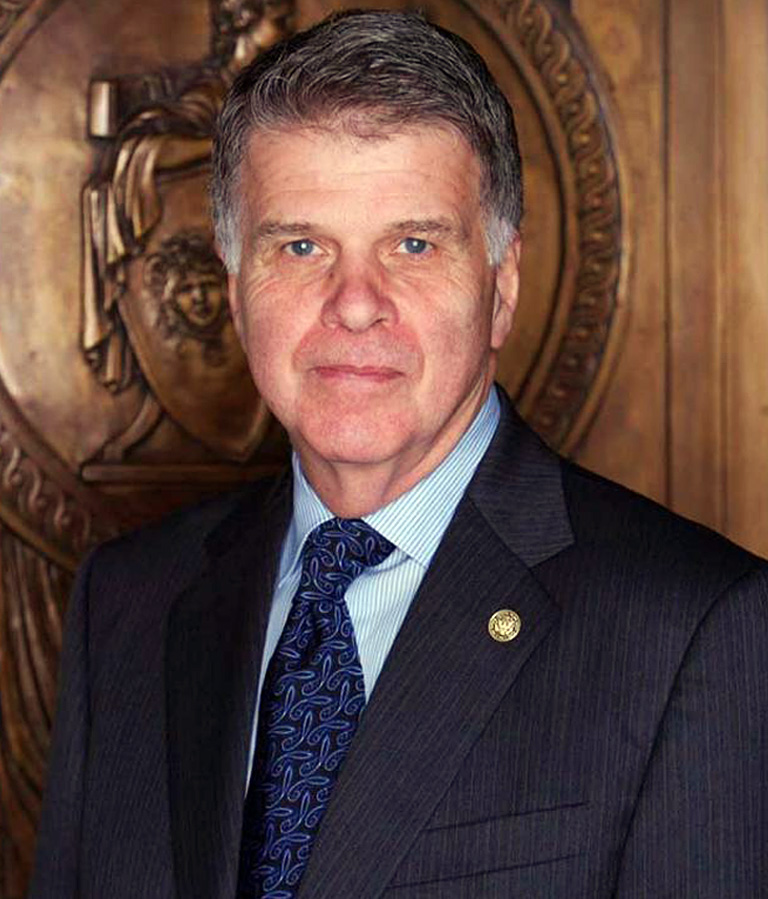 2022: David S. Ferriero, recently retired 10th Archivist of the United States, having served as head and chief administrator of the National Archives and Records Administration (NARA) in Washington DC. America's Archivist for 12 years, Ferriero launched NARA's transformation dedicated to the principles of open government – transparency, participation, and collaboration, inaugurated contributions by "citizen archivists," and modernized federal records management practices. During his earlier tenure as University Librarian and Vice Provost for Library Affairs at Duke University, Ferriero expanded the concept of the library to include spaces for training with technologies, teaching and study groups, and at the same time opened the library and its resources to many different sectors of the community. From Duke, Ferriero served as Director of the New York Public Library. As a dedicated public servant, like Frances Perkins, Ferriero presents a model of truthfulness and integrity.
Watch: Critical History, A Conversation with America's Archivist.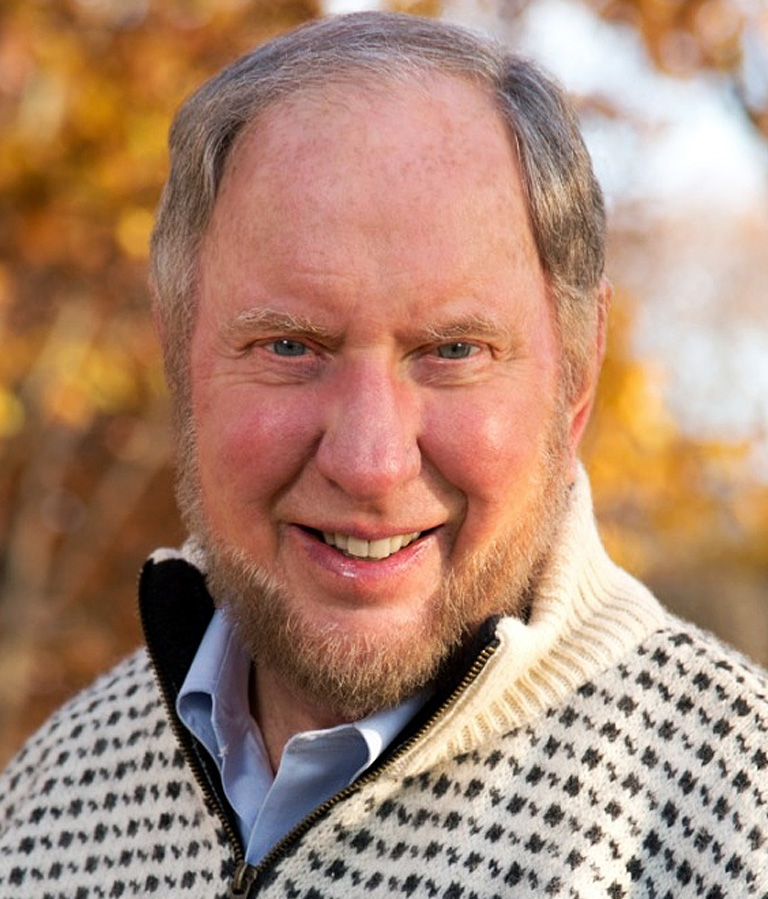 2022 Spring Forum: Robert D. Putnam and Shaylyn Romney Garrett: Co-authors of The Upswing–How We Came Together a Century Ago and How We Can Do It Again.
Professor Emeritus Putnam is the Malkin Research Professor of Public Policy at Harvard University and a former dean of the John F. Kennedy School of Government. He is the author of fourteen books and has consulted for four U.S. presidents. In 2012, he was awarded the National Humanities Medal, the nation's highest honor for contributions to the humanities.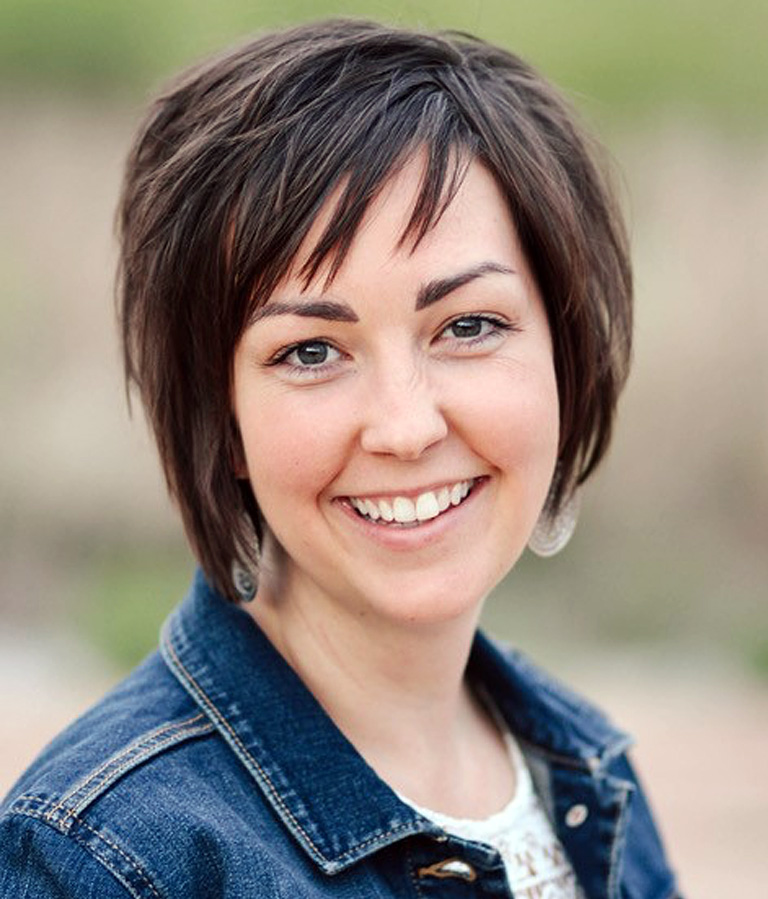 Ms. Garrett is a writer and award-winning social entrepreneur. She is a founding contributor to "Weave: The Social Fabric Project," an Aspen Institute initiative. She holds a degree in government from Harvard University and is a returned Peace Corps volunteer.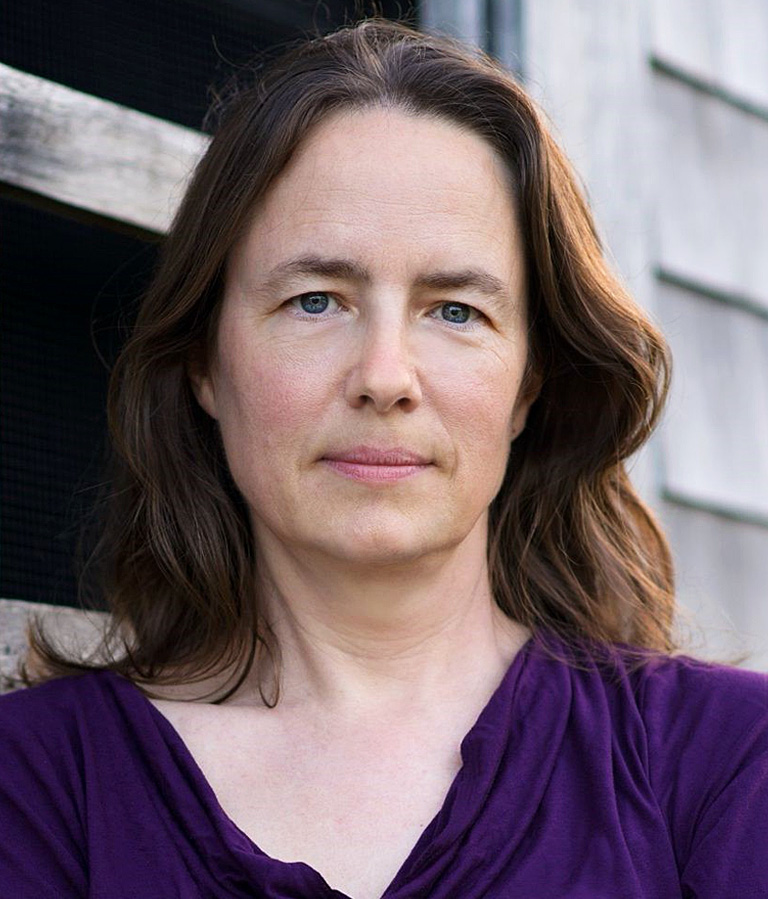 2021: Heather Cox Richardson, Answering Big Questions about America Right Now: Bestselling author of six books on history and politics, Dr. Heather Cox Richardson of Maine, and professor of 19th century history at Boston College, has amassed hundreds of thousands of followers with her series of columns published on Substack and Facebook called "Letters from an American." In May 2021, Dr. Richardson also launched a weekly podcast, "Now and Then," with fellow historian Joanne Freeman. "Every Tuesday, two of the country's most incisive interpreters and chroniclers of the American story will make sense of the week in news and politics by looking back at historical parallels" Vox Media, May 20, 2021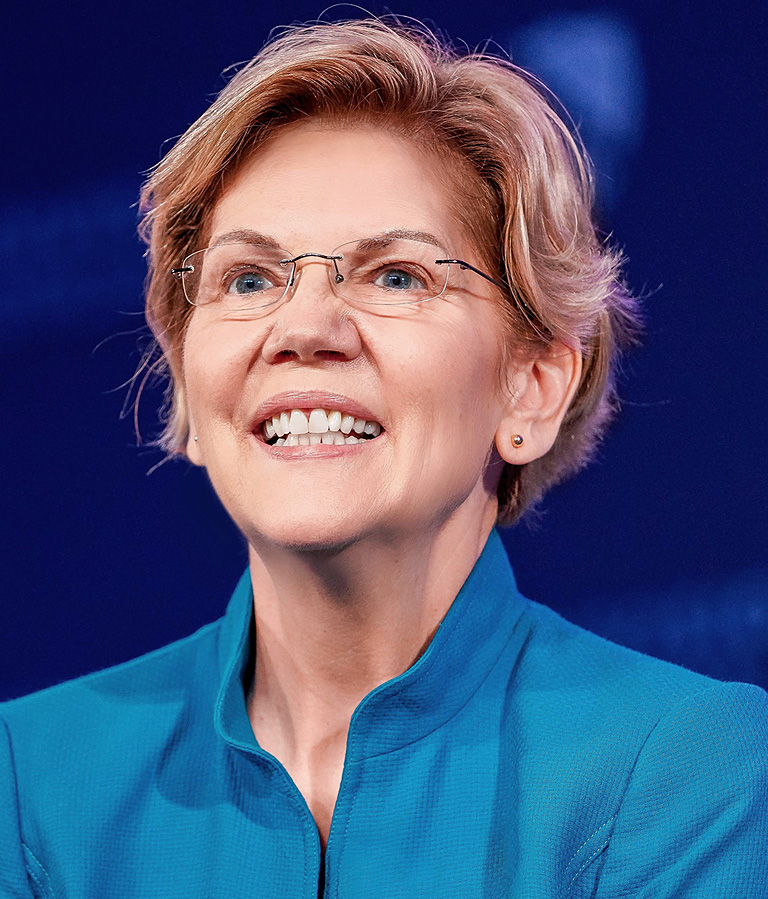 2021: MA Senator Elizabeth Warren, a fearless consumer advocate, Senator Warren has made her life's work the fight for middle class families. She is one of the nation's leading progressive voices, fighting for big structural change that would transform our economy and rebuild the middle class. This award recognizes her work, like that of Frances Perkins, in advancing democratic principles to ensure the best possible life for all Americans. As a law professor for more than 30 years, Warren taught courses on commercial law, contracts, and bankruptcy. She has written more than a hundred articles and eleven books, including four national best-sellers, This Fight Is Our Fight, A Fighting Chance, The Two-Income Trap, and All Your Worth.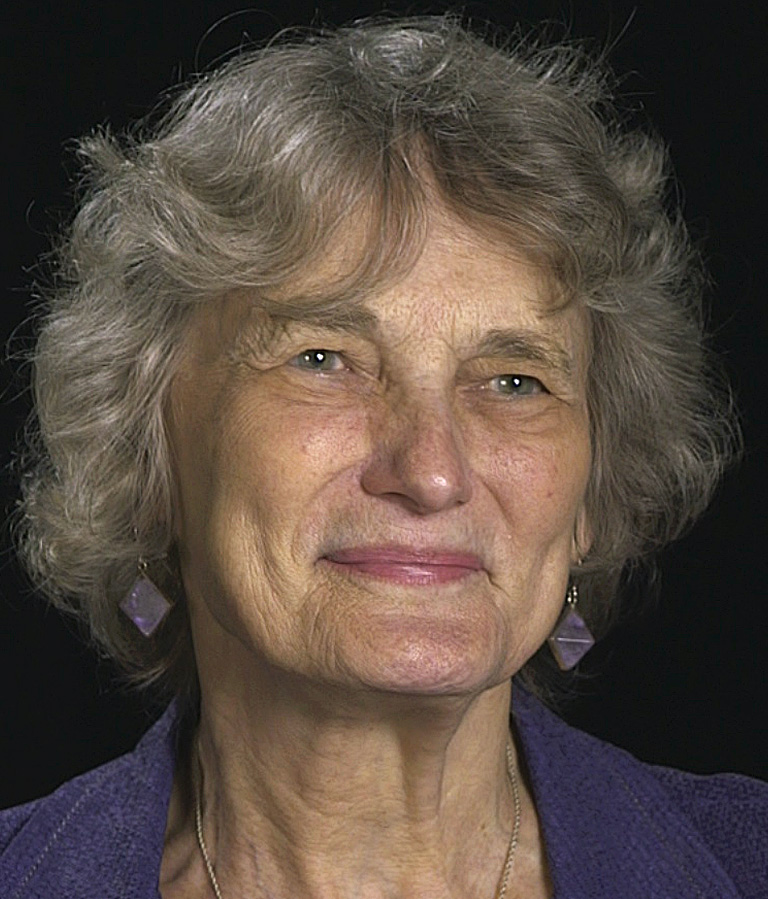 2020: Alice Kessler-Harris, Columbia University Professor Emerita and past president of the Society of American Historians, her work specializes in the history of American labor and the comparative and interdisciplinary exploration of women and gender. Kessler-Harris, as part of the Center's 2020 Virtual Garden Party, presented a compelling portrait of Frances' role in reshaping the role of government as Americans faced the Great Depression. In 2020, "What would Frances do?" has never been a more timely question as COVID-19 represents the greatest, most widespread threat to workers and economic security since the Depression. Solutions she forged then, including unemployment insurance, are the underpinnings of the safety net we're relying on in this current crisis.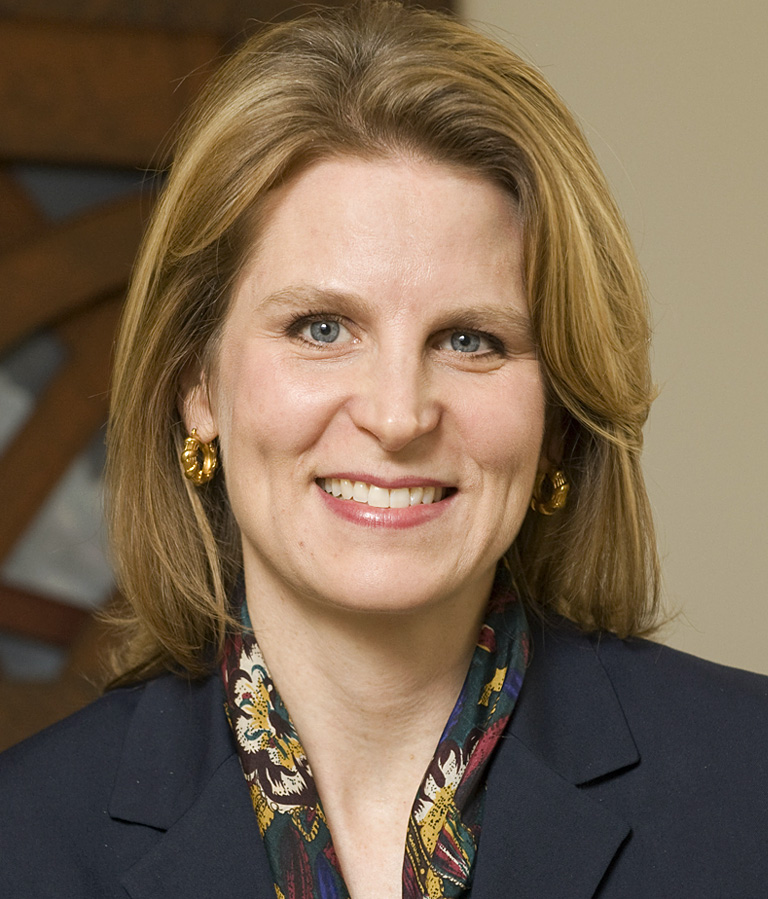 2019: Liz Shuler, Secretary-Treasurer and CFO of the AFL-CIO, the second top-level officer for the federation, the first woman elected to the position and the youngest woman to sit on the federation's Executive Council. Starting with International Brotherhood of Electrical Workers (IBEW) Local 125, Shuler worked her way up through the ranks of the IBEW, gaining executive leadership at the international headquarters in Washington, D.C. Shuler leads at the AFL-CIO on initiatives around the future of work, workforce development and training, industrial union councils, and women and young workers' economic empowerment. She is committed to busting myths to show the labor movement's diversity and innovative approaches to the workplace of the future, and the meaningful improvements a union voice on the job can bring to working families and our economy. Shuler chairs both the AFL-CIO Executive Council Committees on Finance and Women Workers, and represents the AFL-CIO on the boards of the AFL-CIO Housing Investment Trust, the International Trade Union Confederation, the National Women's Law Center, Global Fairness Initiative, and the Solidarity Center.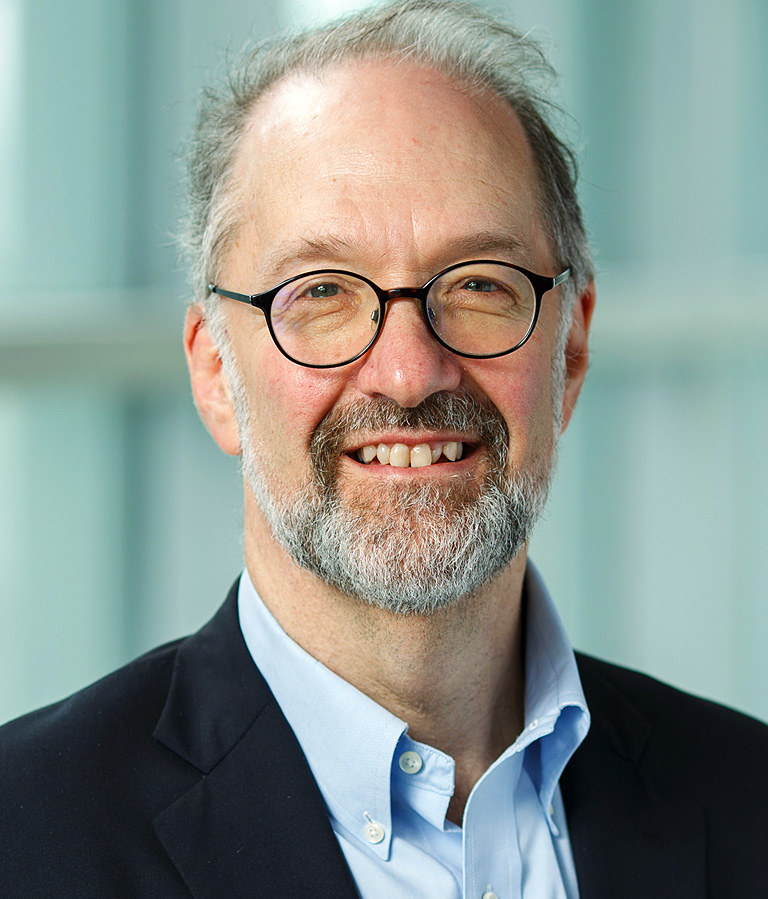 2019: David Weil, Dean and Professor of the Heller School for Social Policy and Management at Brandeis University. Previously, President Obama appointed Weil as Administrator of the Wage and Hour Division of the U.S. Department of Labor (2014-2017), the first Senate confirmed head of that agency in a decade. He is an internationally recognized expert in employment and labor market policy; regulatory and enforcement policy; transparency policy; and the impacts of business and industry restructuring on employment and work outcomes and business performance. Weil is the author of five books, including The Fissured Workplace (Harvard University Press) and has published over 100 articles.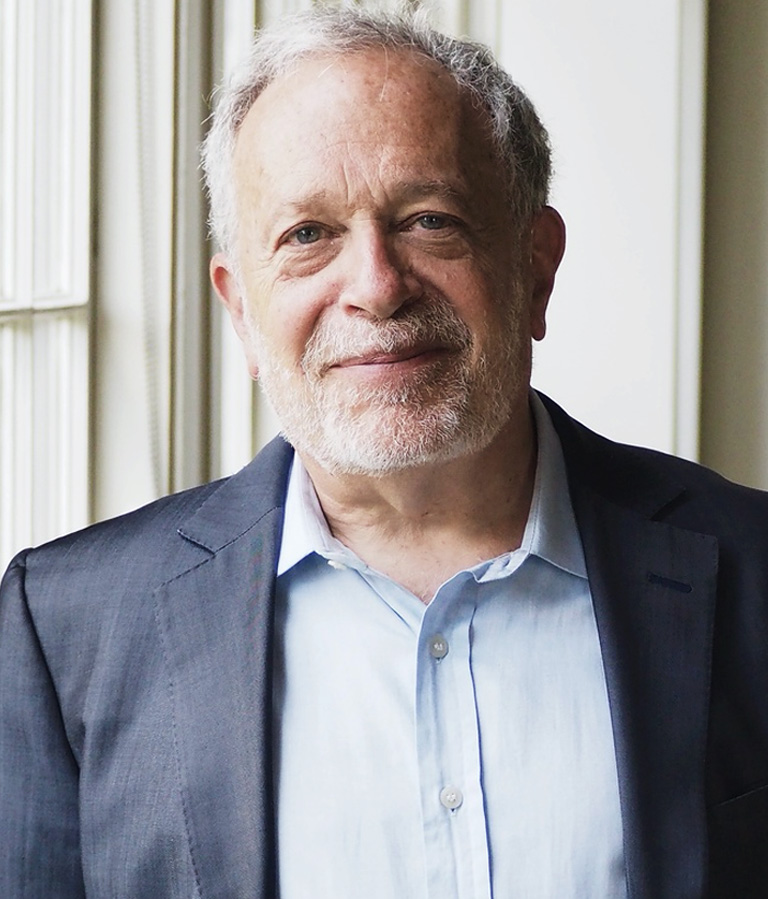 2018: Robert Reich, Chancellor's Professor of Public Policy at the University of California at Berkeley and Senior Fellow at the Blum Center. He served as Secretary of Labor in the Clinton administration, for which Time Magazine named him one of the 10 most effective cabinet secretaries of the twentieth century. He has written 17 other books, including the best sellers "Aftershock," "The Work of Nations," "Beyond Outrage," and "The Common Good." He is a founding editor of the American Prospect magazine, founder of Inequality Media, a member of the American Academy of Arts and Sciences, and co-creator of the award-winning documentaries "Inequality For All," streaming on YouTube, and "Saving Capitalism," now streaming on Netflix.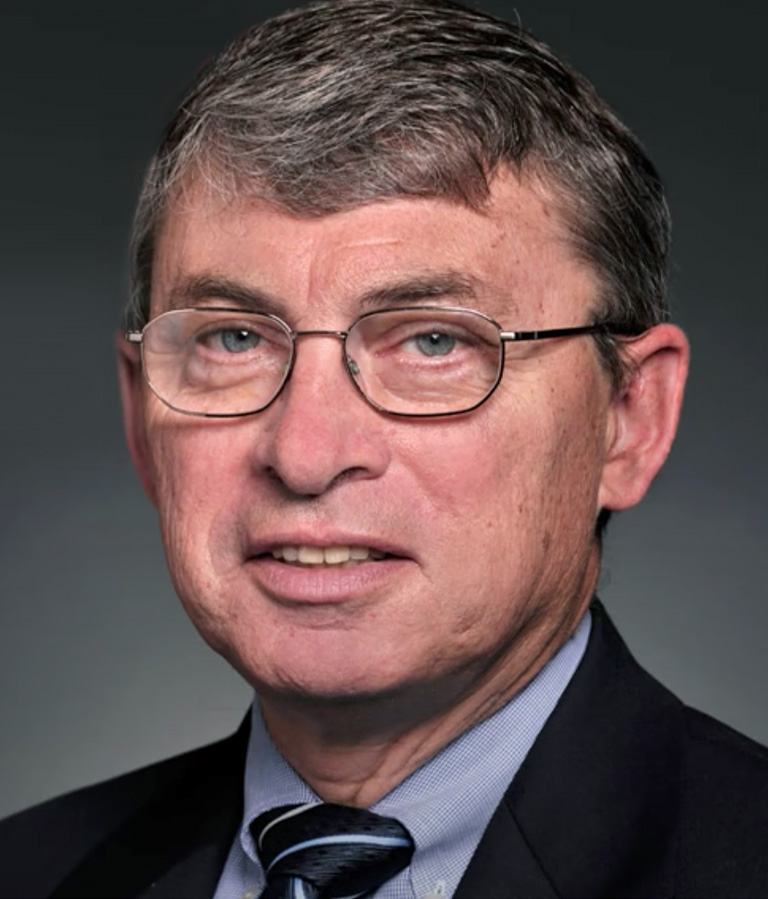 2018: Thomas A. Kochan, George M. Bunker Professor of Work and Employment Relations at MIT's Sloan School of Management, Co-Director of the MIT Institute for Work and Employment Research, and Chair of the MIT Faculty. Kochan received his Ph.D. in Industrial Relations from the University of Wisconsin in 1973 and served on the faculty of the Cornell University School of Industrial and Labor Relations 1973 – 1980.
Kochan focuses on the need to update America's work and employment policies, institutions, and practices to catch up with a changing workforce and economy. His recent work calls attention to the challenges facing working families in meeting their responsibilities at work, at home, and in their communities. Through empirical research, he demonstrates that fundamental changes in the quality of employee and labor-management relations are needed to address America's critical problems in industries ranging from healthcare to airlines to manufacturing. His most recent book is Shaping the Future of Work (Business Experts Press, 2016).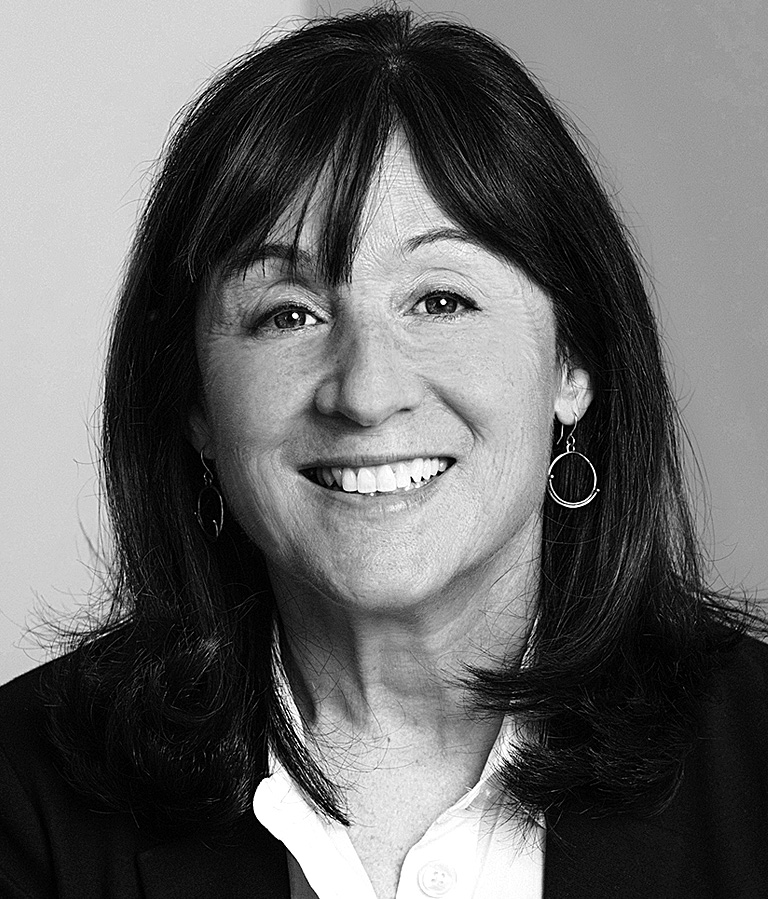 2017: Jane Mayer, a New Yorker staff writer since 1995 covering politics, culture, and national security. Previously, Mayer workedd at the Wall Street Journal, where she covered the bombing of the U.S. Marine barracks in Beirut, the Persian Gulf War, and the fall of the Berlin Wall. In 1984, Mayer became the paper's first female White House correspondent. She is the author of the 2016 Times best-seller "Dark Money," which began as a 2010 New Yorker piece about the Koch brothers' deep influence on conservative politics. She also wrote the 2008 Times best-seller "The Dark Side: The Inside Story of How the War on Terror Turned into a War on American Ideals," which is based on her New Yorker articles and was named one of the top ten works of journalism of the decade by N.Y.U.'s Arthur L. Carter Journalism Institute. 
Watch: Mayer and 2015 Intelligence & Courage Honoree, Bill Nemitz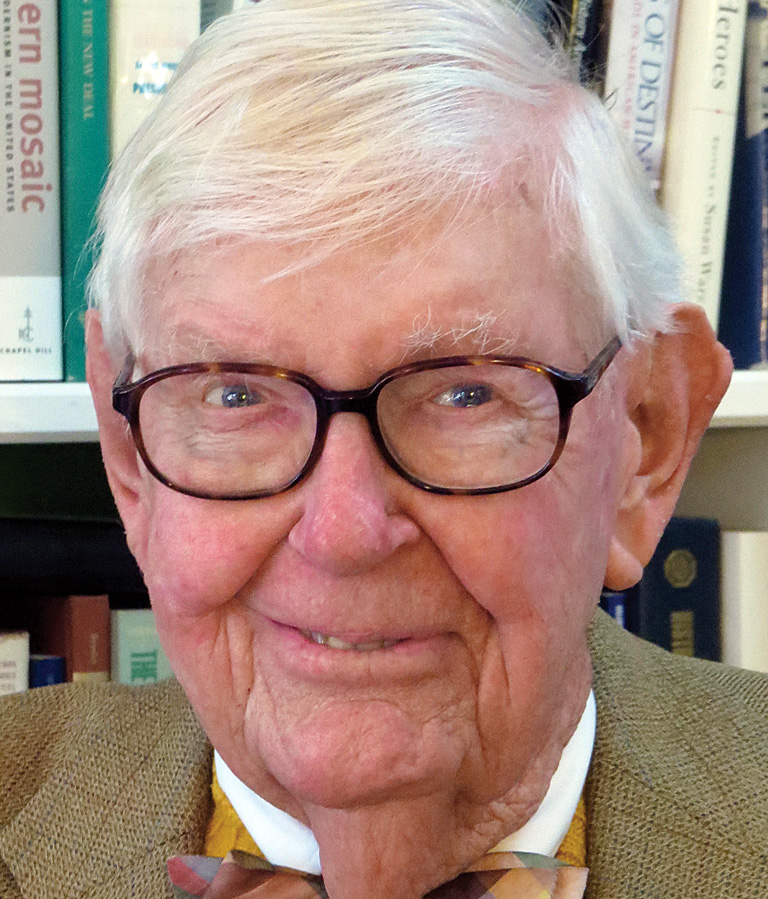 2016: William E. Leuchtenburg, is the William Rand Kenan Jr. professor emeritus of history at the University of North Carolina at Chapel Hill. Considered by many to be the dean of New Deal history, he is the author of over a dozen books on 20th century American history, including the prize-winning Franklin D. Roosevelt and the New Deal, 1932-1940 (1963), a volume still used in many university courses today. His latest work is The American Presidency: From Teddy Roosevelt to Bill Clinton, published by Oxford University Press in December 2015. Leuchtenburg frequently presents at the Frances Perkins Center's annual Garden Party.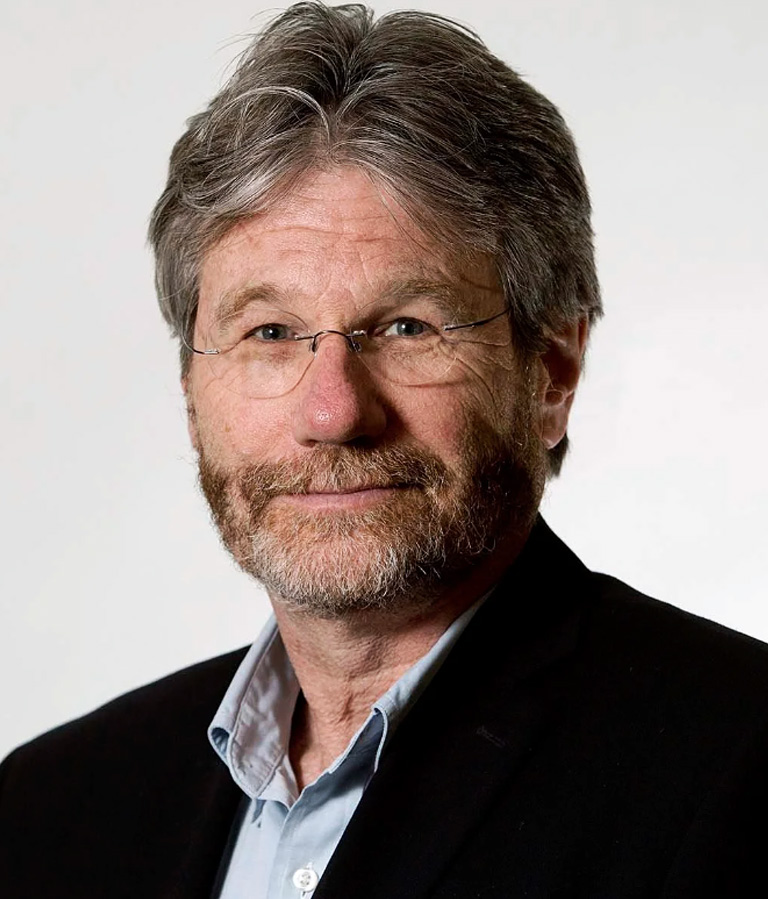 2015: Bill Nemitz, a news columnist for the Portland Press Herald and Maine Sunday Telegram where he began writing his thrice weekly column in 1995. While focusing on Maine people and issues, his work has taken him three times to Iraq and once to Afghanistan, where he was embedded with members of the Maine Army National Guard and the Army Reserve for which the Maine Press Association named Nemitz Maine Journalist of the Year in 2004. Nemitz is a past president of the Maine Press Association and teaches journalism part-time at St. Joseph's College of Maine in Standish. In 2007, he received the Distinguished Service Award from the New England Newspaper Association.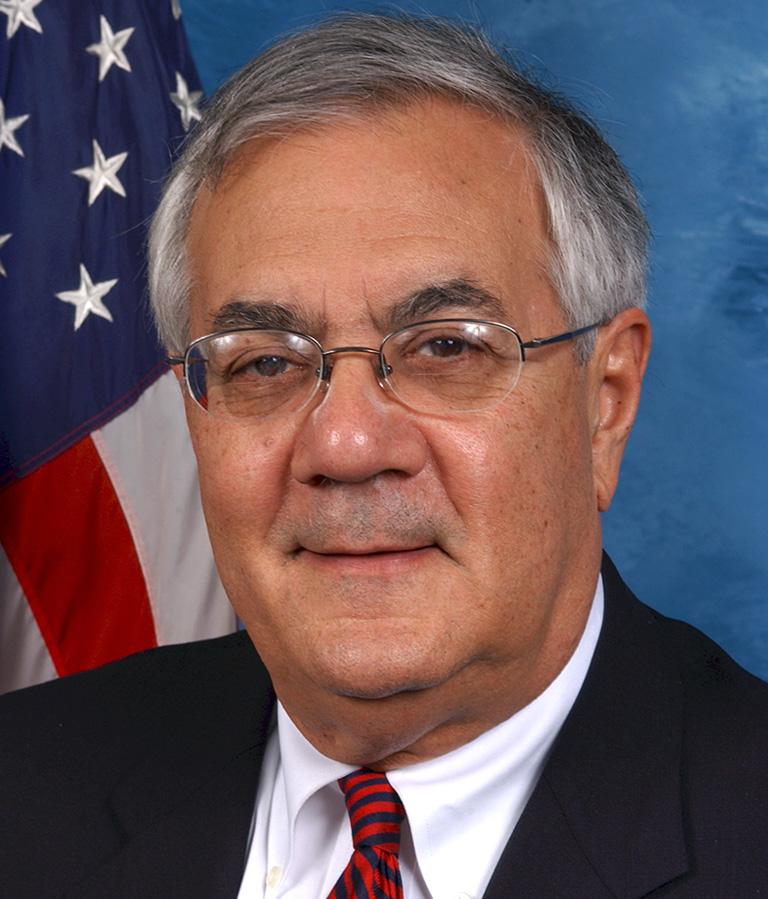 2014: Former Congressman Barney Frank, co-author of the Dodd-Frank Wall Street Reform and Consumer Protection Act of 2010, Frank wrote legislation that has been referred to as the most sweeping change in financial regulation since the Great Depression. Additional causes receiving Frank's attention include rental housing and civil rights. More than three decades of Congressional service, Frank rose to chair the House Financial Services Committee. The Center honored Frank for his courage in standing up to powerful financial interests, his intelligence and mastery of complex issues, and fearlessness in the face of what is said and written about him.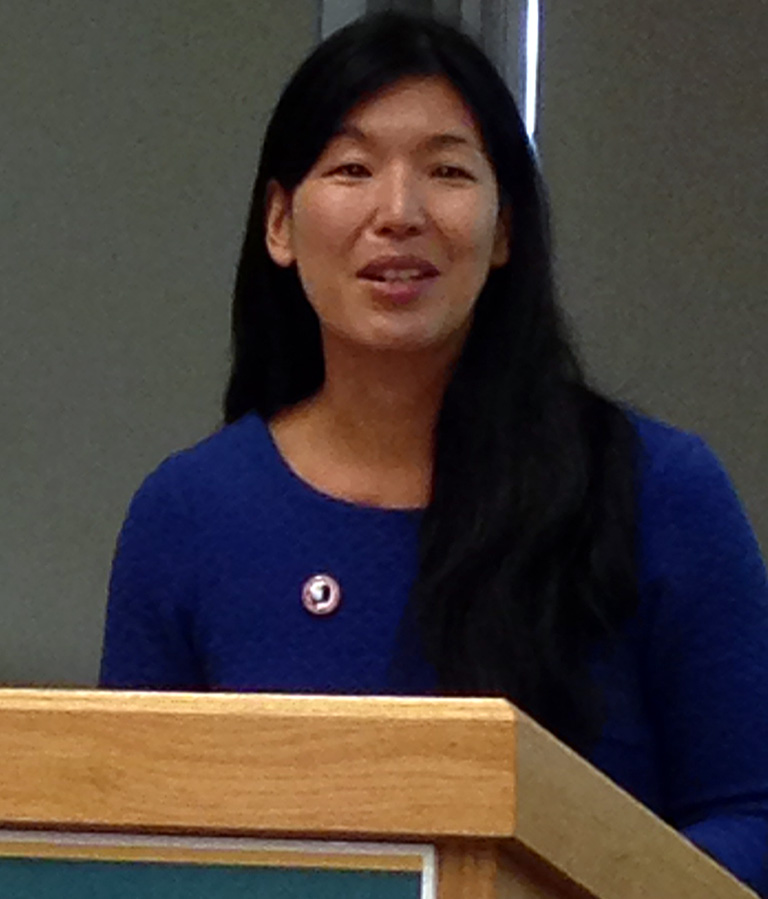 2013: Ai-jen Poo, co-founder of  Domestic Workers United (DWU), which helped pass the nation's first Domestic Workers Bill of Rights in 2010, extending basic labor protections to over 200,000 domestic workers in New York State. She directs the Domestic Workers Alliance, promoting labor rights for millions of domestic workers in the United States, including nannies, housekeepers, and caregivers for the elderly.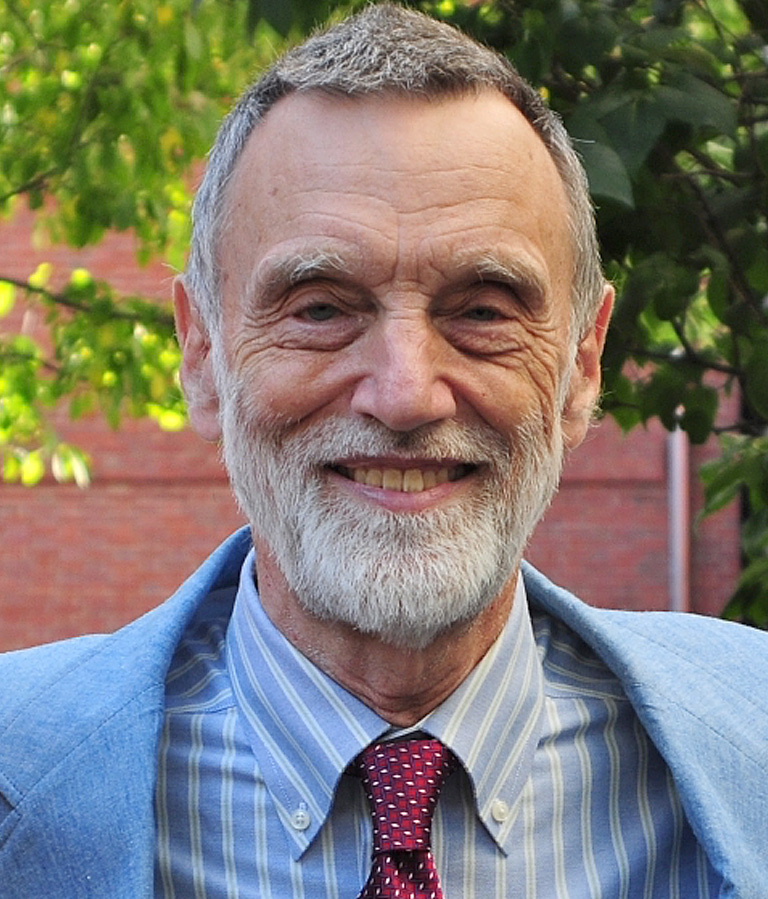 2012: Franklin D. Roosevelt III, a progressive economist who has spoken eloquently on the efficacy of New Deal programs and the relevance of progressive economic analysis in responding to the challenges of today's economy. He is Professor Emeritus at Sarah Lawrence College.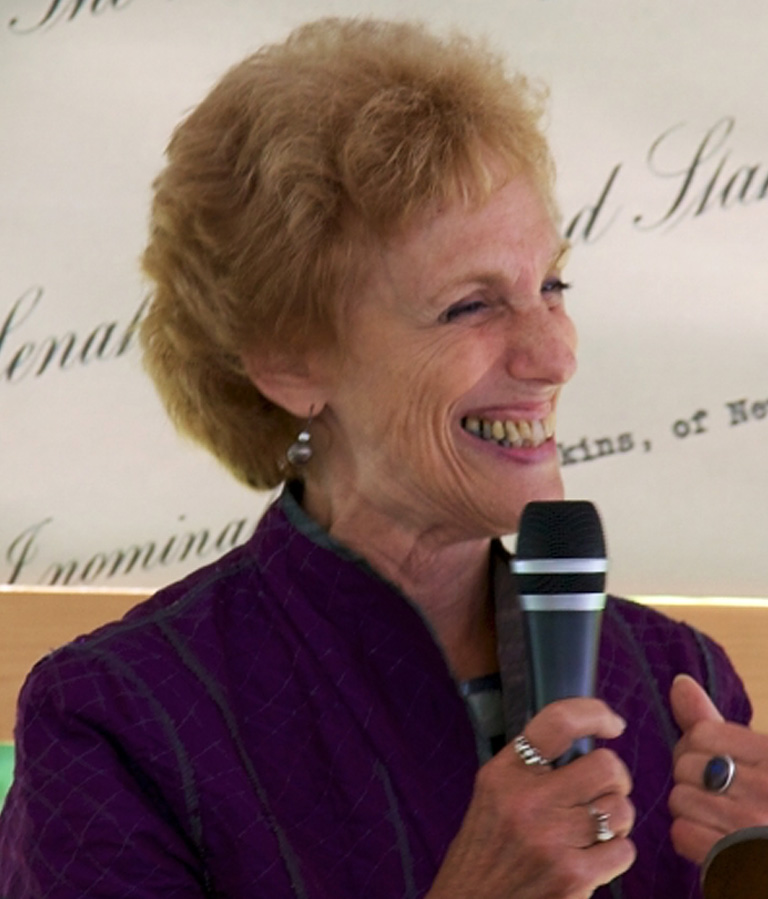 2011: Ellen Bravo, the executive director of Family Values @ Work. Ellen tirelessly leads a national campaign promoting family-friendly workplace policies including paid sick days and family leave insurance. Her organization hosted a National Tele-Townhall Event to discuss fair pay, paid leave, and access to child care, featuring Nancy Pelosi, Lilly Ledbetter, as well as working women and Congresswomen from across America championing these critical issues. The former director of 9to5, National Association of Working Women, her most recent book is Taking on the Big Boys, or Why Feminism is Good for Families, Business and the Nation.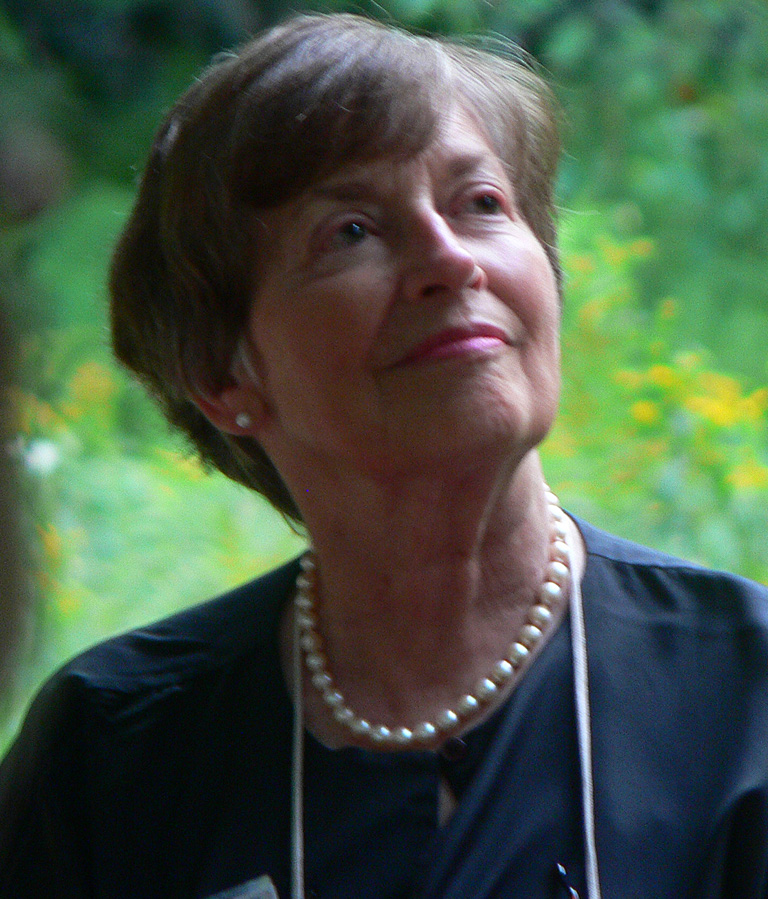 2010: Brooksley Born, as former chair of the Commodity Futures Trading Commission, Born recognized the dangers of unregulated derivatives trading and warned about the potential collapse of the financial system. Her attempt to save the country from economic disaster is the subject of a PBS Frontline documentary, "The Warning." Born was honored by the JFK Library in 2009 with a "Profile in Courage Award."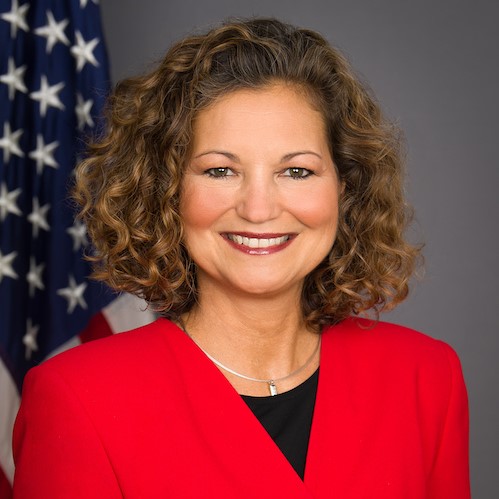 2023: Jennifer Abruzzo, General Counsel for the National Labor Relations Board. Appointed by the President to a 4-year term, this position is independent from the Board and is responsible for the investigation and prosecution of unfair labor practice cases and for the general supervision of the NLRB field offices in the processing of cases. Ms. Abruzzo has worked for the NLRB for over two decades in capacities including Field Attorney, Supervisory Field Attorney, Deputy Regional Attorney, Deputy Assistant General Counsel, Deputy General Counsel, and Acting General Counsel. Immediately prior to her appointment as General Counsel, she served as Special Counsel for Strategic Initiatives for the Communications Workers of America. The Center honors Ms. Abruzzo for her work to ensure that American workers achieve their fundamental right to join together in union and bargain collectively. A government official, she exemplifies Frances Perkins and her deeply held belief that government should provide all its people with the best possible life. 
2022 Homestead Day: Rev. Dr. William J. Barber II, President & Senior Lecturer of Repairers of the Breach, Co-Chair of the Poor People's Campaign: A National Call For Moral Revival, Bishop with The Fellowship of Affirming Ministries, Visiting Professor at Union Theological Seminary, Pastor of Greenleaf Christian Church (Disciples of Christ) in Goldsboro, NC, and the author of four books. He is the architect of the Moral Movement, which began with weekly Moral Monday protests at the North Carolina General Assembly in 2013 and recently relaunched again online in August 2020 under the banner of the Poor People's Campaign. In 2018, Barber helped relaunch the Poor People's Campaign—which was begun by Rev. Dr. Martin Luther King Jr. in 1968—starting with a historic wave of protests in state capitals and in Washington, D.C.
Rev. Dr. Barber served as president of the North Carolina NAACP from 2006–2017 and served on the National NAACP Board of Directors from 2008–2020. A former Mel King Fellow at MIT, he is Visiting Professor of Public Theology and Activism at Union Theological Seminary and a Senior Fellow at Auburn Seminary.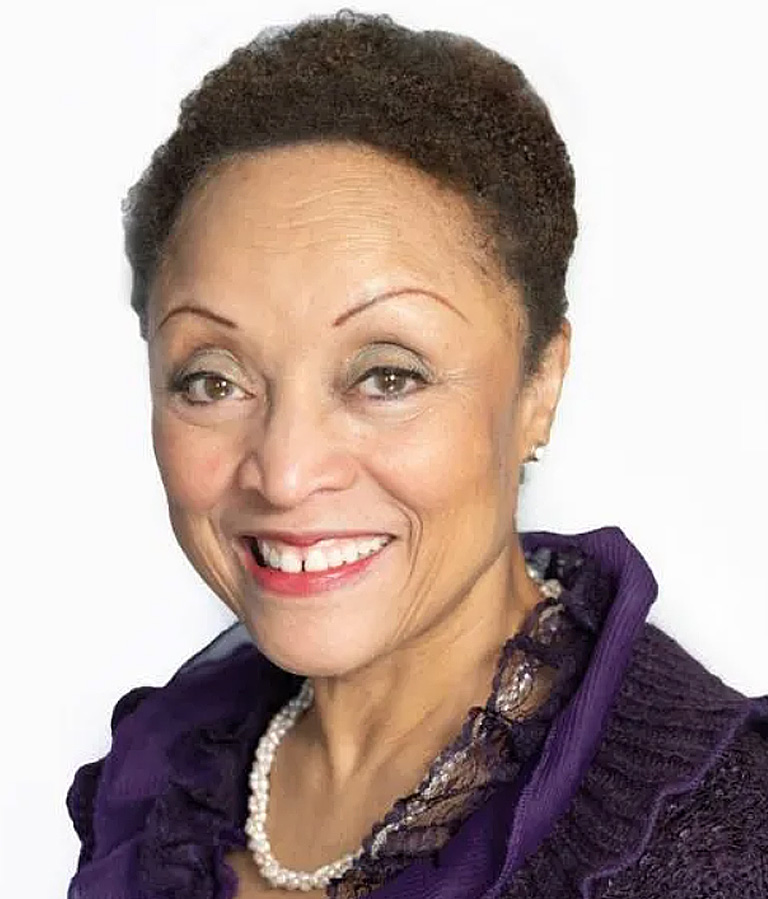 2022 Spring Forum: Janet Dewart Bell, Founder, LEAD, Intergenerational Solutions, and author of Lighting the Fires of Freedom – African American Women in the Civil Rights Movement and Carving Out a Humanity: Race, Rights, and Redemption. Dr. Bell is a communications strategist and management consultant with a multimedia background, as well as experience in policy advocacy, strategic planning, fund development, media training, and education. She is a social justice advocate, activist, executive coach, and motivational speaker, with a doctorate in Leadership and Change from Antioch University.
2021: Bat-Ami Zucker, Historian and Professor Emerita, Bar-Ilan University, Israel, Dr. Zucker documented Frances Perkins' courageous and creative advocacy against strong opposition to aid entry to the U.S. of Jewish refugees escaping the Holocaust. Zucker's research shows Frances Perkins was instrumental in saving an estimated 20-30,000 Jewish aliens who entered the U.S. between 1933 and 1940 on visitors permits and eventually acquired citizenship, thanks to Perkins' actions allowing such visitors to stay, despite State Department policies opposing this. A keynote for the FPC 2021 Public Policy Forum, Zucker's publications include: Frances Perkins and the German-Jewish Refugees, 1933-40 (2001); In Search of Refuge: Jews and US Consuls in Nazi Germany 1933-41 (2001); Cecilia Razovsky and the American-Jewish Women's Rescue Operations in the Second World War (2008). 
Watch: Bat-Ami Zucker Forum keynote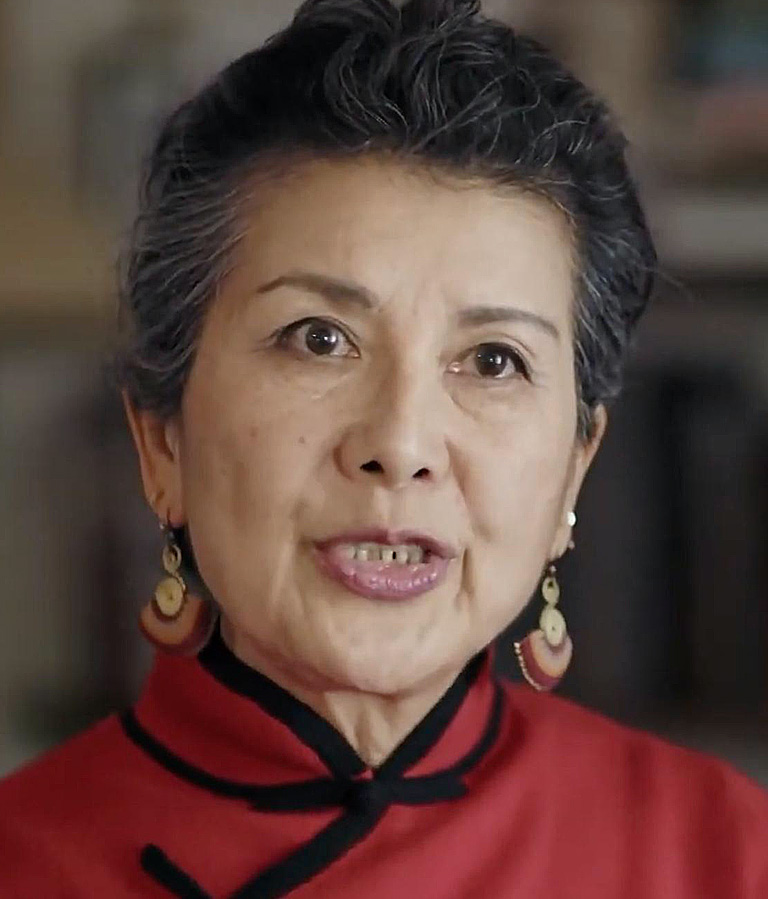 2021: Manli Ho,  A journalist and biographer from Maine and San Francisco, Ms. Ho is the daughter of Feng Shan Ho (1901-1997), a diplomat for the Republic of China and consul-general in Vienna during World War II.  Her father, often hailed as "the Chinese Schindler," issued thousands of visas to Shanghai to help Jews emigrate from the European Holocaust. A keynote for the FPC 2021 Public Policy Forum, Ms. Ho's publications include: On the Wings of the Phoenix: How Shanghai became a Refuge (2019); Diplomatic Rescue, Shanghai as a Means of Rescue and Refuge, A Century of Jewish Life in Shanghai (2019); Feng Shan Ho and the Rescue of Austrian Jews, Diplomat Rescuers and the Story of Feng Shan Ho (1999).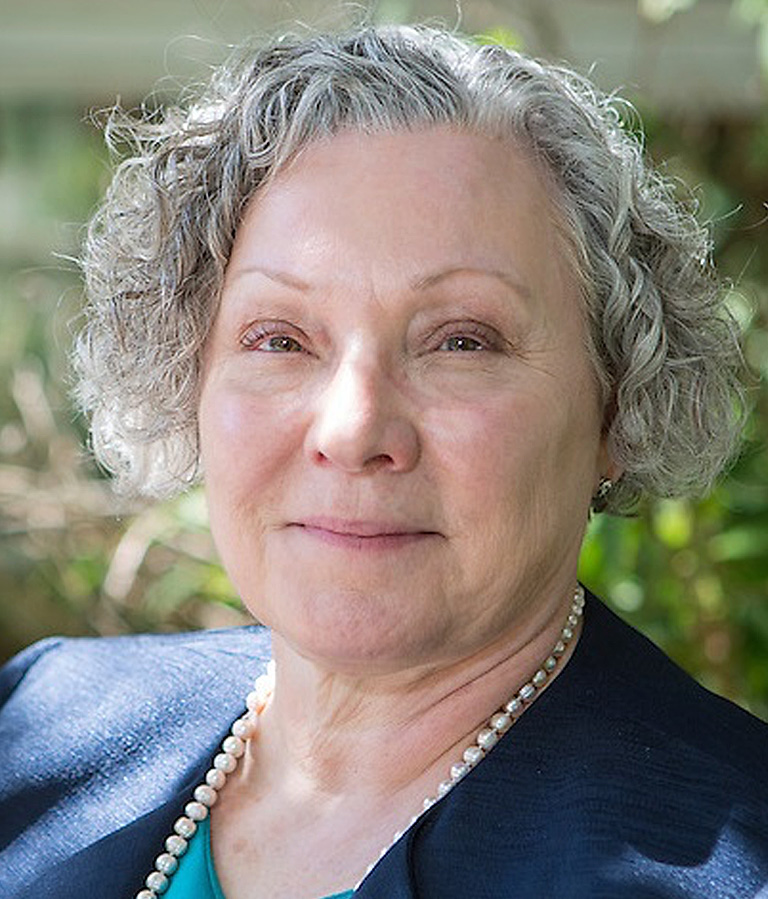 2019: Maria Mossaides, Director of Massachusetts Office of the Child Advocate with oversight responsibility over all child-serving MA state agencies to ensure that every child receives timely, appropriate and quality services. She previously served as General Counsel and Acting Commissioner of the MA Office for Children, Deputy General Counsel to the MA Department of Social Services, Executive Director of Cambridge Family and Children's Service, and Supreme Judicial Court of Massachusetts, first as the Executive Assistant to the Chief Justice and then as the Administrative Assistant to the Justices, the first woman appointed to the position.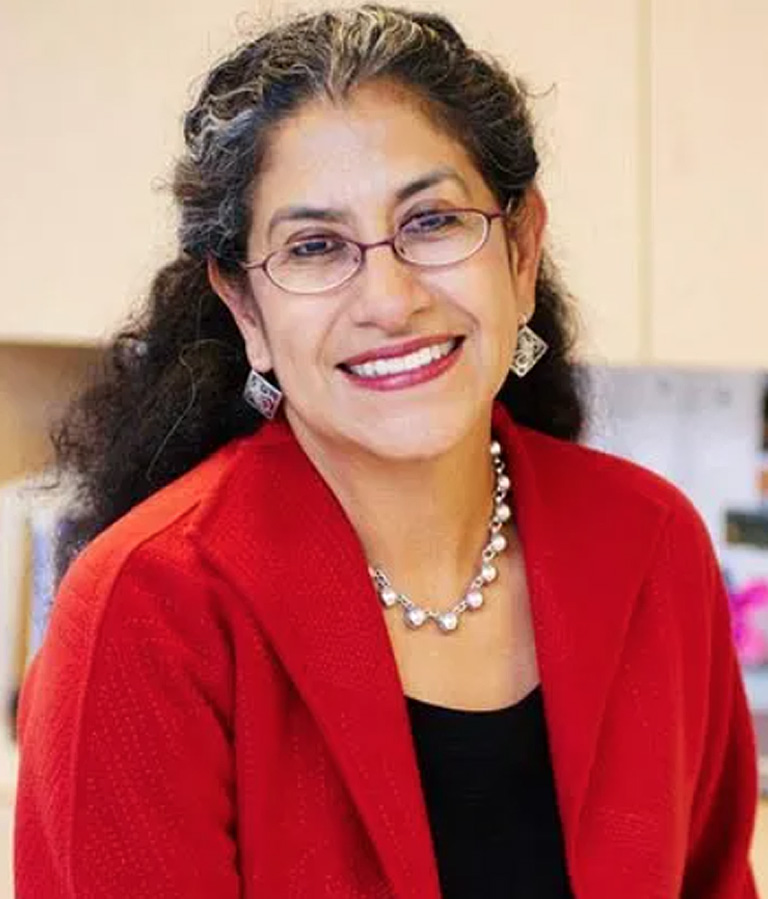 2018: Maria Echaveste, former U.S. presidential advisor to Bill Clinton and White House Deputy Chief of Staff during the second Clinton administration. She is one of the highest-ranking Latinas to have served in a presidential administration, serves as a Senior Fellow at the Center for American Progress, and is co-founder of the Nueva Vista Group, a policy, legislative strategy and advocacy group working with non-profit and corporate clients.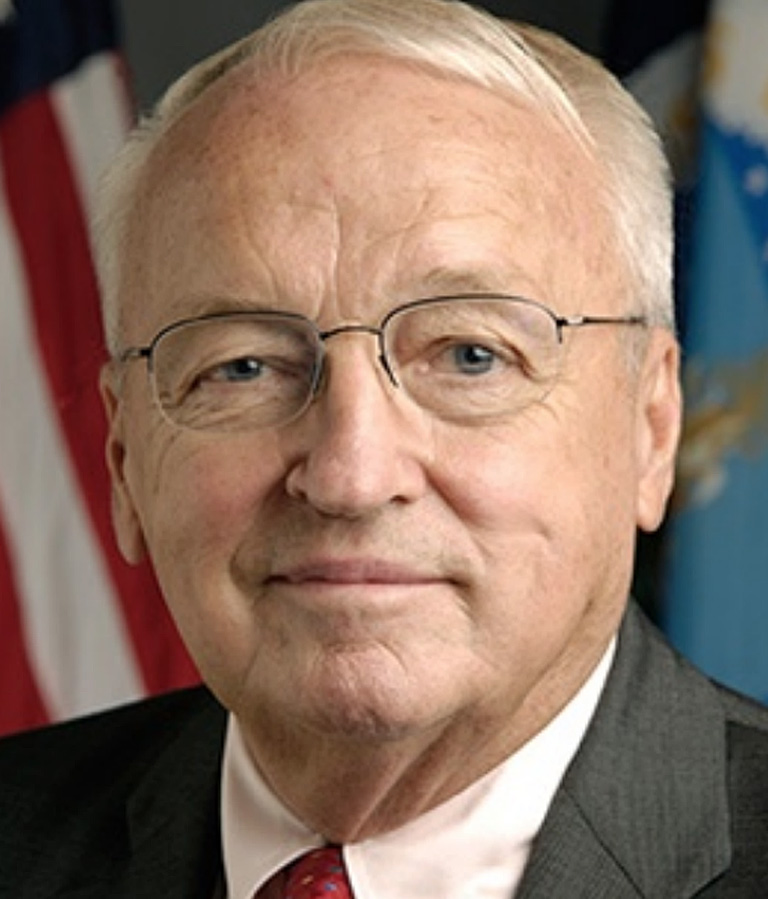 2017: Kevin W. Concannon, nominated by President Obama and Secretary Tom Vilsack and confirmed by the U.S. Senate in July 2009 to serve as Under Secretary for Food, Nutrition, and Consumer Services in the US Department of Agriculture, where he served until January 2017.
Concannon has led a distinguished career in public service. For twenty-five years, he served as Director of State Health and Human Services departments in Maine, Oregon, and Iowa. He led Food, Nutrition, and Consumer Services during the deepest economic recession in 70 years while promoting better access to anti-hunger programs, implementing stronger nutrition science-based meal and food package programs in Women, Infants, and Children (WIC) and child nutrition, and supported improved Federal administration and staffing, and elevating nutrition education and job training through Supplemental Nutrition Assistance Program (SNAP), along with expanded access to farmers markets.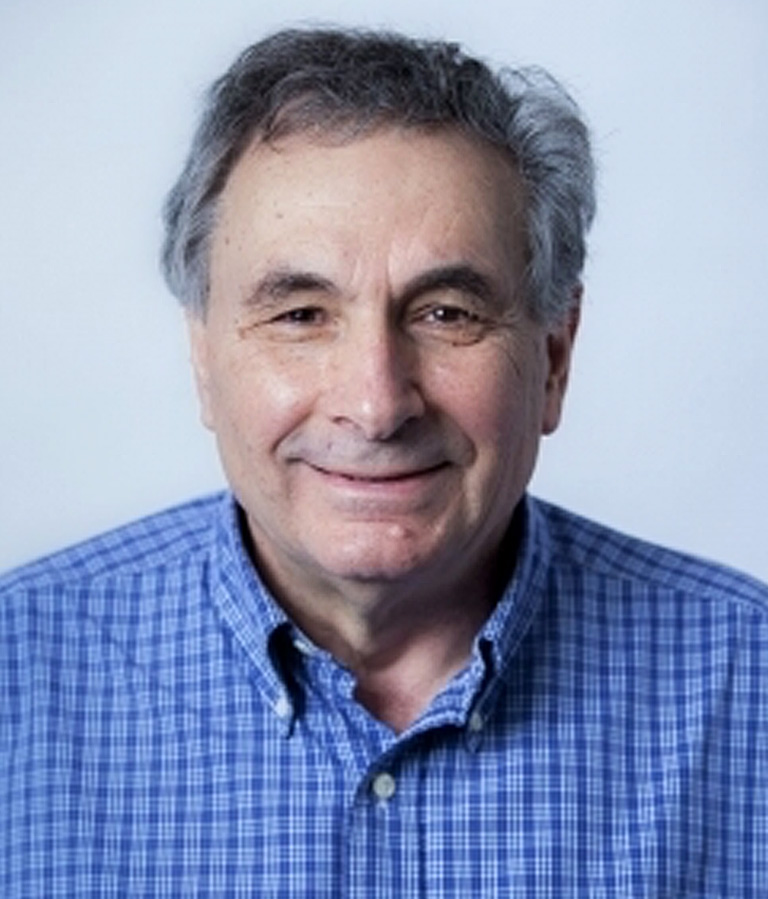 2016: Ron Phillips, founder, Coastal Enterprises, Inc. (CEI) in 1977. Under his leadership, CEI grew from a three-person office focused on Maine's fisheries to become one of Maine's and the nation's major finance development organizations.
Phillips was selected by the James A. Johnson Fannie Mae fellowship for the class of 2002. His past and present board and advisory board memberships include the Federal Reserve Bank of Boston; KeyBank's National Community Development Advisory Board; Federal Home Loan Bank of Boston; Board of Regents, Economic Development Council of Maine; Maine Small Business Advisory Council; Mainewatch Institute; Maine Center for Economic Policy; Maine Fisheries Industry Development Center; and Albanian-American Trade and Development Association. He is a member of Rural LISC Advisory Counsel and on the national board of LISC; is a past board member of Opportunity Finance Network, a long-time board member of the National Congress for Community Economic Development, and a founding member of Association for Enterprise Opportunity.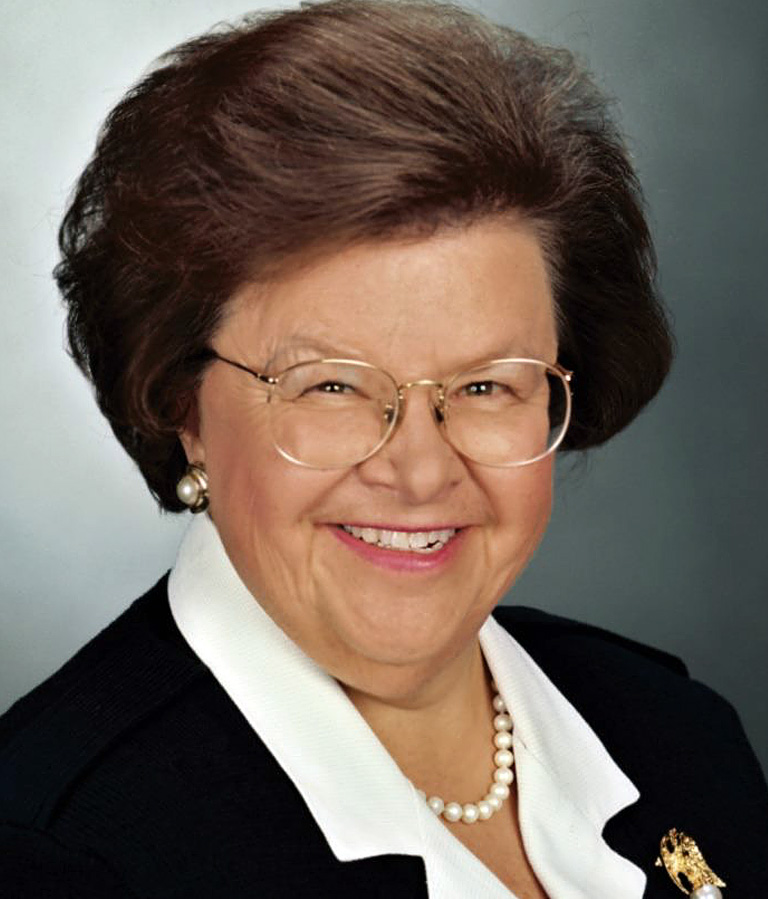 2015: Senator Barbara Mikulski, served in the U.S. Congress for over thirty years, breaking the record for the longest-serving female senator in 2012. Mikulski told Time magazine that "In the Senate, I plan to use the good mind, the good mouth, the good heart that God gave me." A trailblazer, Mikulski became the first Democratic woman Senator elected in her own right in 1986. A leader in the Senate, Mikulski builds coalitions – proving that the Senate women are not solo acts, but work together to get things done. Her advocacy for a fair minimum wage and equal pay for women is well-known, having been noted as "one of the fiercest fighters for women, families and the middle class."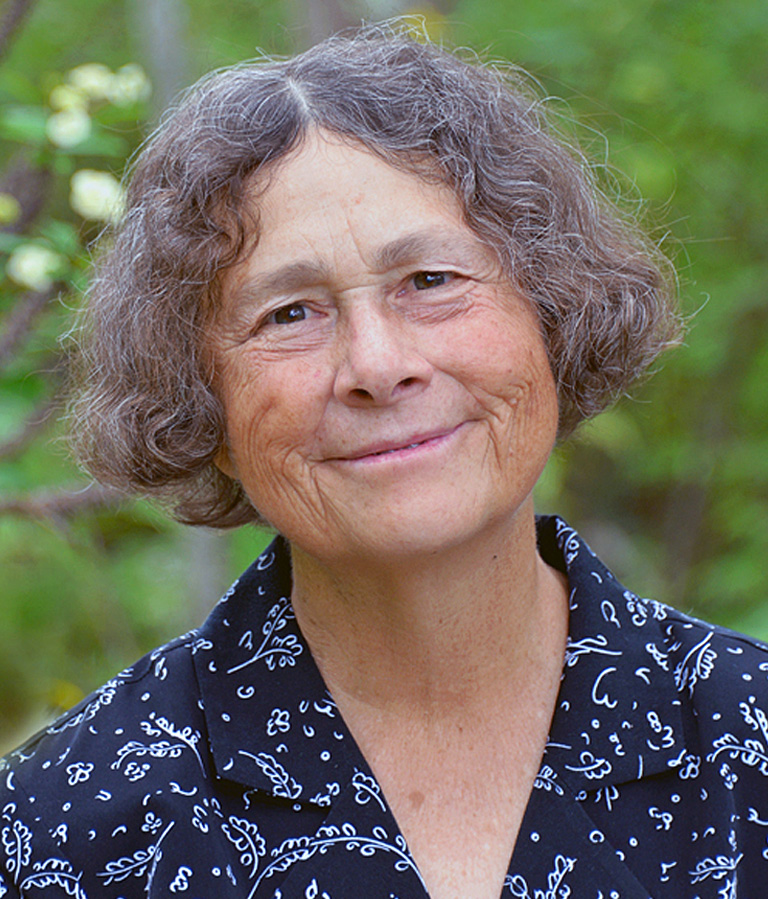 2014: Christine Hastedt, is Public Policy Director, Maine Equal Justice, based in Augusta, Maine. She has been a legal advocate for low-income people for more than 35 years. "If anyone has ever been steadfast in his or her work to keep the legacy of Frances Perkins alive, it is Chris Hastedt," according to a State House Leader.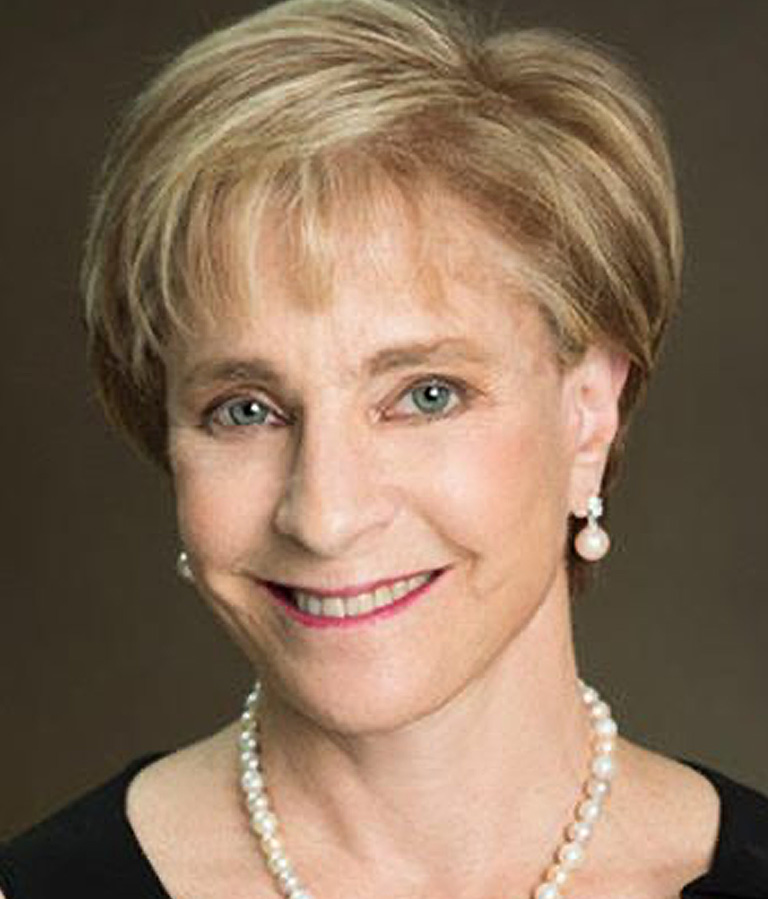 2013: Sally Greenberg, leader of the National Consumers League, having served as its executive director since 2007. The National Consumer League's Special Project on Wage Theft ensures that employers comply with the Fair Labor Standards Act, a key part of Frances Perkins' New Deal initiatives, establishing minimum pay, overtime pay, and child labor standards. NCL also works to end child labor exploitation and protect working minors in the United States and abroad.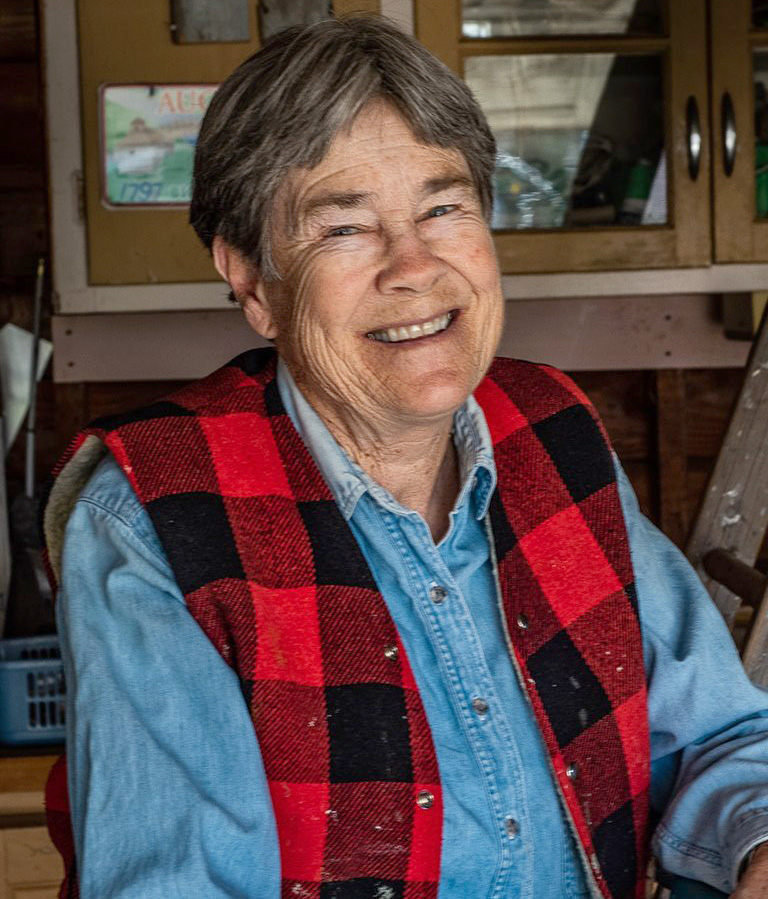 2012: Dale McCormick, the first woman in America to complete a carpentry apprenticeship with the carpenter's' union. She also helped found and was the first President of Equality Maine. McCormick won a seat in the Maine Senate in 1990, serving three terms. She served as Director of the Maine State Housing Authority from 2005-2012.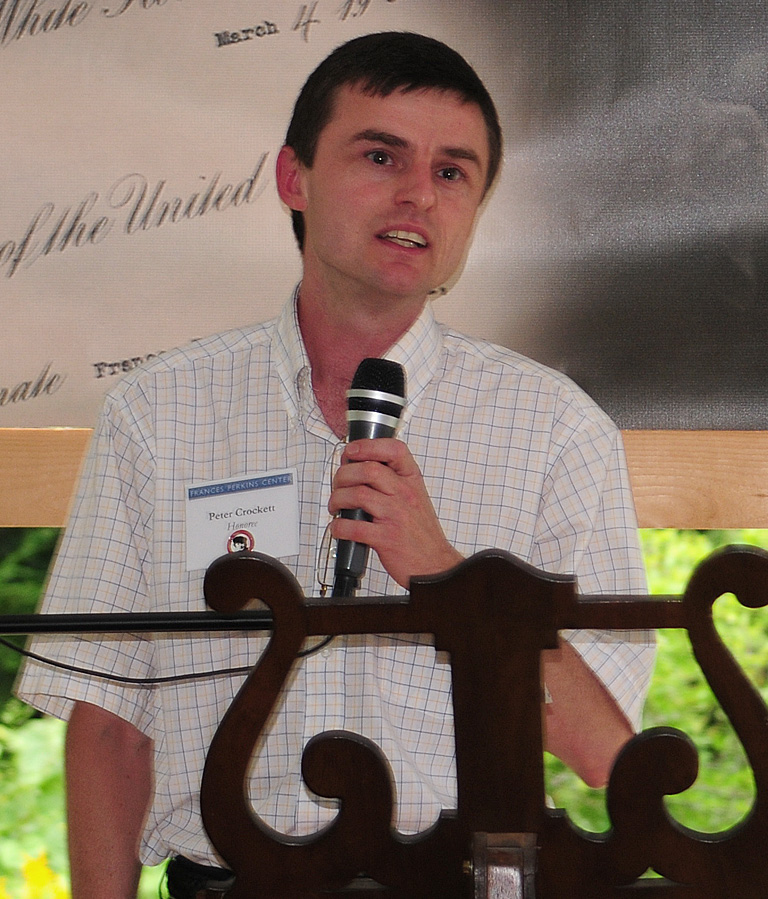 2011: Peter Crockett, is the Executive Director of the Maine Labor Group on Health. Founded in 1977, the Maine Labor Group on Health advocates for Maine's working men and women and provides training to Maine workers on health and safety on the job. In the spirit of Frances Perkins, Peter Crockett has been a tireless advocate for workplace safety. He is also President of the Central Maine Labor Council, AFL-CIO.
2010: Nancy Altman, is co-founder of SocialSecurityWorks.org, having worked on Social Security policy since the 1980s when she worked on the 1983 Greenspan Commission on Social Security as Alan Greenspan's assistant. Altman has taught at both Harvard's Kennedy School and Law School, is a founder of the National Academy of Social Insurance, and serves on the board of the Pension Rights Center. She has testified before Congress on Social Security policy on numerous occasions and is the author of The Battle for Social Security: From FDR's Vision to Bush's Gamble.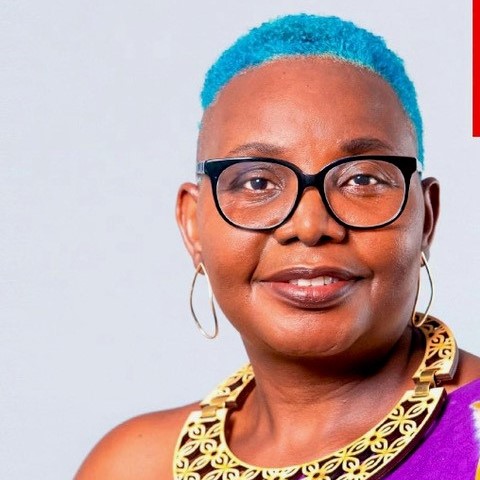 2023: Mufalo Chitam, Executive Director, Maine Immigrants' Rights Coalition, and community leader improving the lives of Maine's immigrants and creating opportunities to better their futures. Raised in Lusaka, Zambia, Ms. Chitam received her BA in Public Administration from the University of Zambia. There, she worked for an American based non-profit, Child Fund International, providing health, educational, and nutritional support for families. Coming to America in 2000, Ms. Chitam has worked for the University of Southern Maine, United Way of Greater Portland, National Multiple Sclerosis Society, National Kidney Foundation, Easter Seals Maine, American Red Cross, and Granite Bay Care. Her Board work includes Vice Board Chair of Prosperity Maine, Maine Women's Policy Center, and Creative Portland. She founded Empower the Immigrant Woman Conference, Empower Maine Women Network Group, and Beauty in Colors Hair Show to benefit WISE Zambia. She is former owner of Etukis LLC and was the consultant for Black Month Maine's Hidden Figures. The Center honors Ms. Chitam for her leadership in advocating for Maine's immigrant community. Like Frances Perkins, she combines social work support with policy change to improve lives.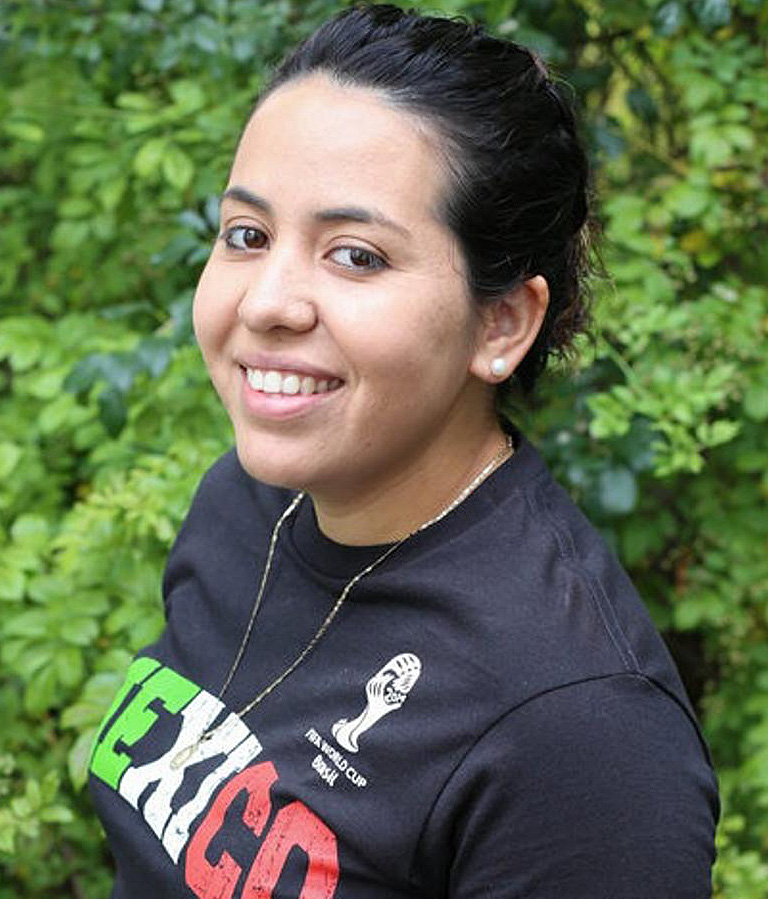 2021: Juana Rodriguez-Vazquez, Celebrating Diversity while Building Community: Interim Executive Director, Migrant Education Director, and Rayitos de Sol Childcare Director at the Maine nonprofit Mano en Mano (Hand in Hand), Juana Rodriguez-Vazquez is a community leader and dedicated parent. Having arrived in the U.S. at age five from Mexico, her family traveled between Florida and Michigan, moving to Milbridge, Maine, in 1998, to work at the cucumber factory and later staying to pick blueberries. Juana learned English and earned a bachelor's degree in education from the University of Maine and General Elementary (K-8) Teacher Certification from the Maine Department of Education.
In 2015, the National Migrant Education Conference awarded Mrs. Rodriguez-Vazquez the Vida A. Rivera, Jr. Award – an annual award recognizing one parent across the U.S. who demonstrates model parental involvement behavior and exceptional commitment to and support of their children's education through personal sacrifice.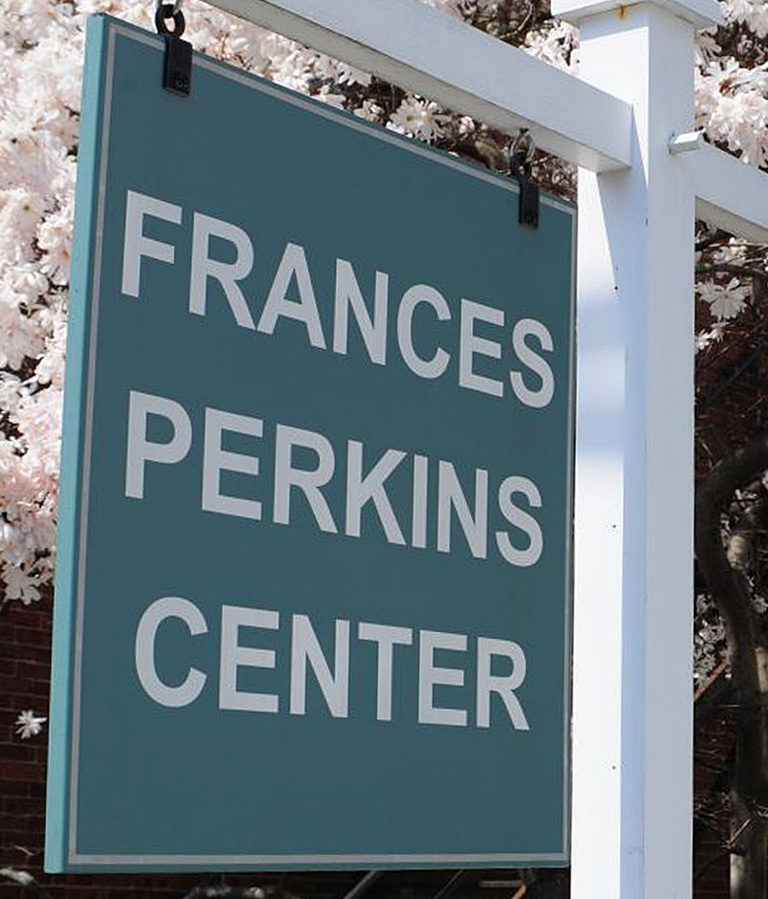 2020: Founders, Frances Perkins Center, nine individuals who worked to incorporate the Frances Perkins Center as a 501(c)(3) non-profit, nonpartisan organization. Their vision recognized the need to honor and preserve the legacy of the woman behind the New Deal who believed that "The people are what matter to government, and a government should aim to give all the people under its jurisdiction the best possible life."  Founders include: Tomlin Perkins Coggeshall, Frances Perkins' grandson, Elizabeth Allen, Ph.D., Carla Dickstein, Ph.D., Susan Feiner, Ph.D., Gretel Porter, Christopher Rice, and Hon. Leah Sprague.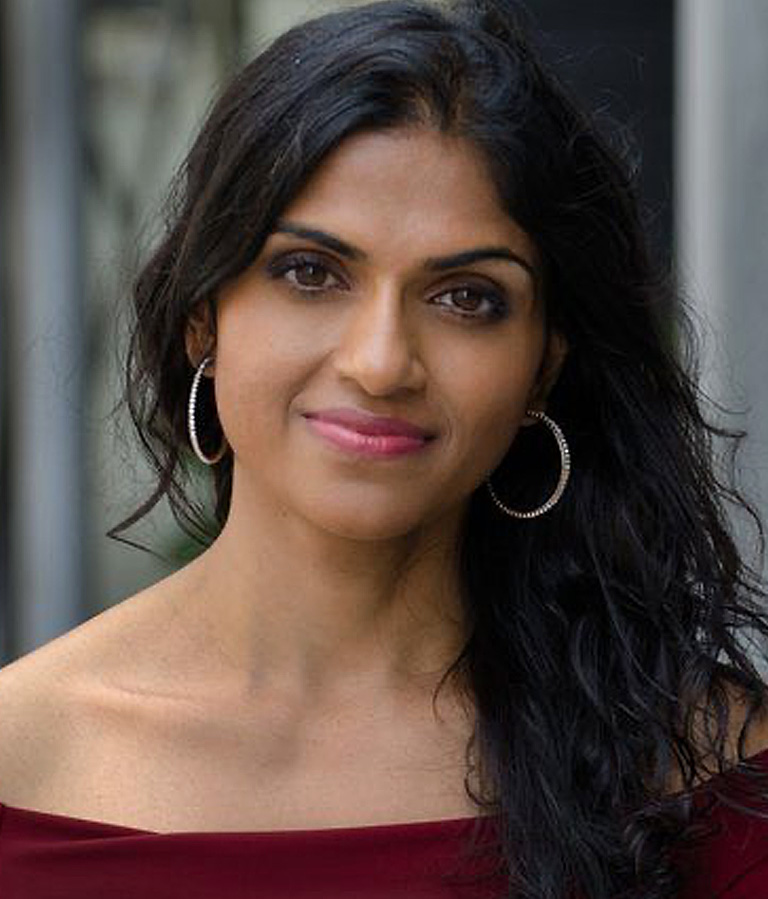 2019: Saru Jayaraman, Co-Founder and President of the Restaurant Opportunities Centers United (ROC United) and Director of the Food Labor Research Center at University of California, Berkeley. After 9/11, together with displaced World Trade Center workers, she co-founded ROC, which now has more than 30,000 worker members, 500 employer partners, and 23,000 consumer members in a dozen states nationwide. She was listed in CNN's "Top 10 Visionary Women" and recognized as a Champion of Change by the White House in 2014, and a James Beard Foundation Leadership Award in 2015. Jayaraman authored Behind the Kitchen Door (2013), and Forked: A New Standard for American Dining (2016). She has appeared on CNN with Soledad O'Brien, Bill Moyers Journal on PBS, Melissa Harris Perry and UP with Chris Hayes on MSNBC, Real Time with Bill Maher on HBO, the Today Show, and NBC Nightly News with Brian Williams.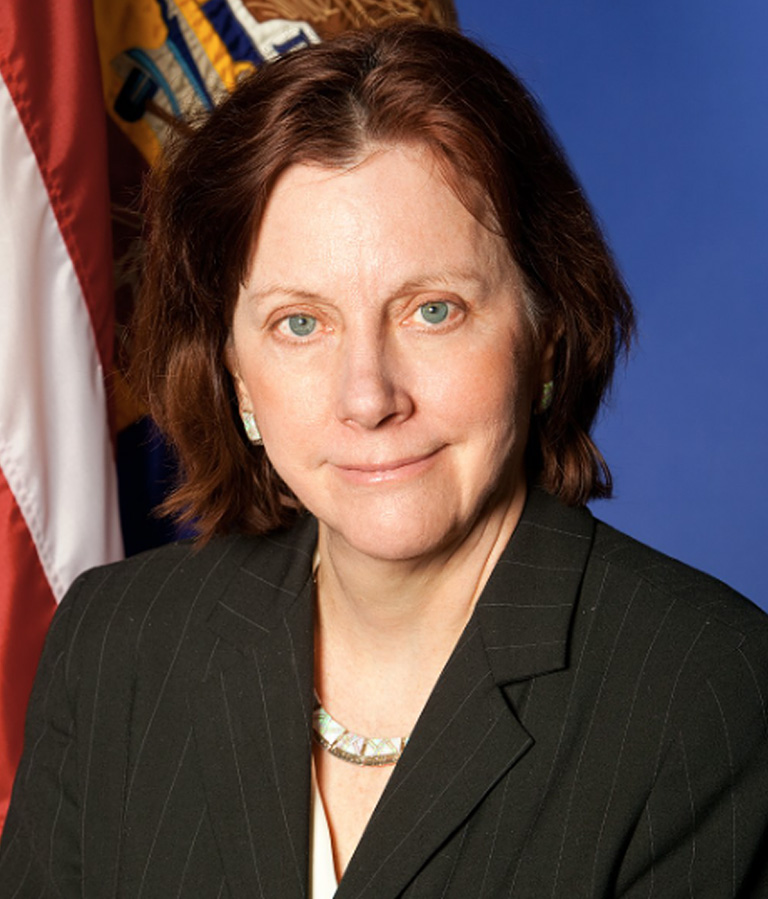 2018: M. Patricia Smith: is Senior Counsel at the National Employment Law Project where she plays a central role in developing and implementing a range of advocacy strategies, including litigation, to fight attacks on workers and to continue to advance a pro-worker agenda at the federal level and in the states. From 2010 to 2017 she was the Solicitor of Labor at the U.S. Department of Labor. In that capacity she served as chief legal advisor to the Secretary of Labor and directed an office of over 650 attorneys across the country. January – April 2014 she was the Acting Deputy Secretary of Labor.
Prior to Solicitor of Labor, Smith served for three years as New York State Commissioner of Labor where she was responsible for enforcing labor laws, administrating the unemployment insurance system, and overseeing the public workforce system, and for eight years as Chief of the Labor Bureau in the Office of the New York State Attorney General. In that position, she developed a system of active government labor law enforcement that became a model for other Attorneys General and enforcement agencies across the country.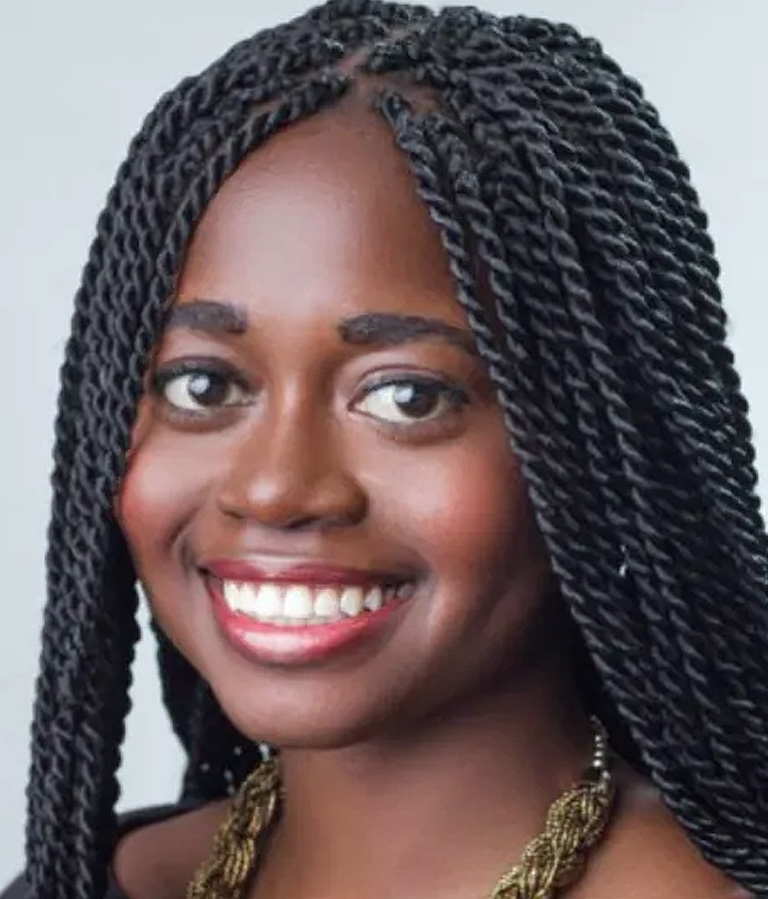 2017: Joelle Gamble, is a principal with the reimagining capitalism team at Omidyar Network, where she focuses on topics related to building the power of working people and shaping a new economic paradigm. Prior to joining Omidyar Network, Gamble worked on international economic priorities at the US Department of the Treasury and assisted Princeton faculty with labor economics research while pursuing her graduate degree. Previously, she served as the national director of the Roosevelt Institute's network for emerging leaders in public policy, advancing bottom-up advocacy campaigns related to economic justice and human rights in the United States. Gamble has also been an organizer for economic opportunity and higher education access in the state of California, running campaigns related to tax reform and the California Dream Act.
As a student organizer in the University of California Student Association, Gamble worked on political campaigns related to tax reform and budgetary priorities. Gamble also writes on topics of race and economics. She has been featured in places such at Fox Business, The Nation, Salon, The Hill, The Huffington Post and NextCity. Fusion named her one of 30 women under 30 who are influencing the 2016 election.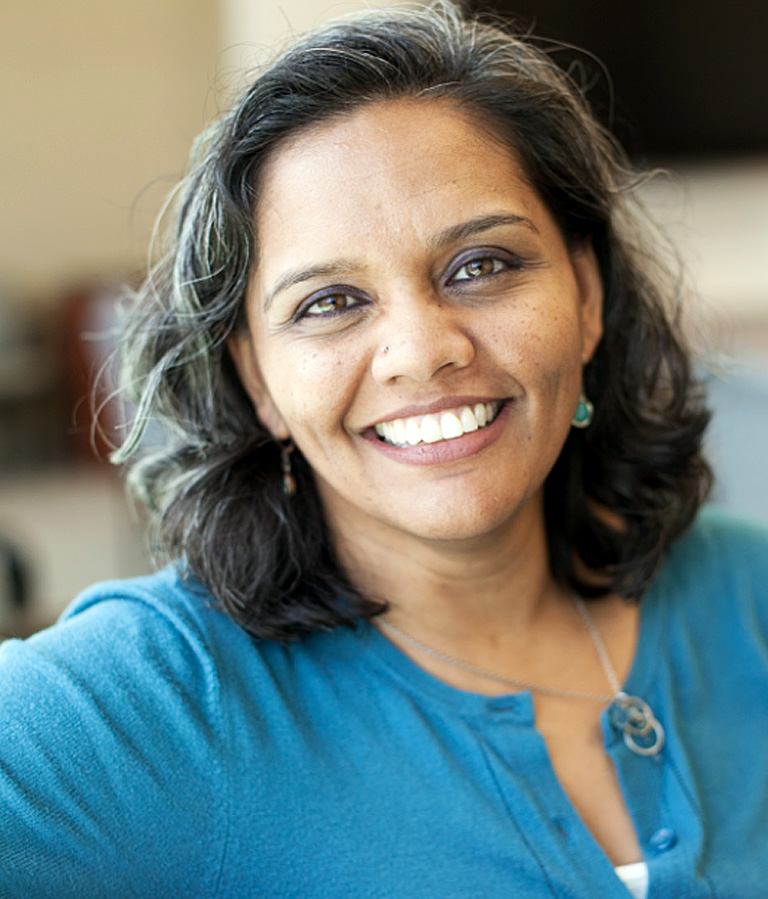 2016: Sarita Gupta, executive director of Jobs With Justice and the co-director of Caring Across Generations. She is a nationally recognized expert on the economic, labor and political issues affecting working people across all industries, particularly women and those employed in low-wage sectors, as well as the changing nature of work in America. Gupta has appeared in The Wall Street Journal, Bloomberg and Politico, as well as on MSNBC, Al Jazeera English, PBS, CNBC and Fox, and writes regularly for The Huffington Post, The Hill and BillMoyers.com. As a key leader and strategist in the progressive, labor, economic justice, women's and caregiving movements, she speaks regularly at conferences, panels and events. Recent appearances include the White House Conference on Aging and the Department of Labor Fair Labor Standards Act Anniversary.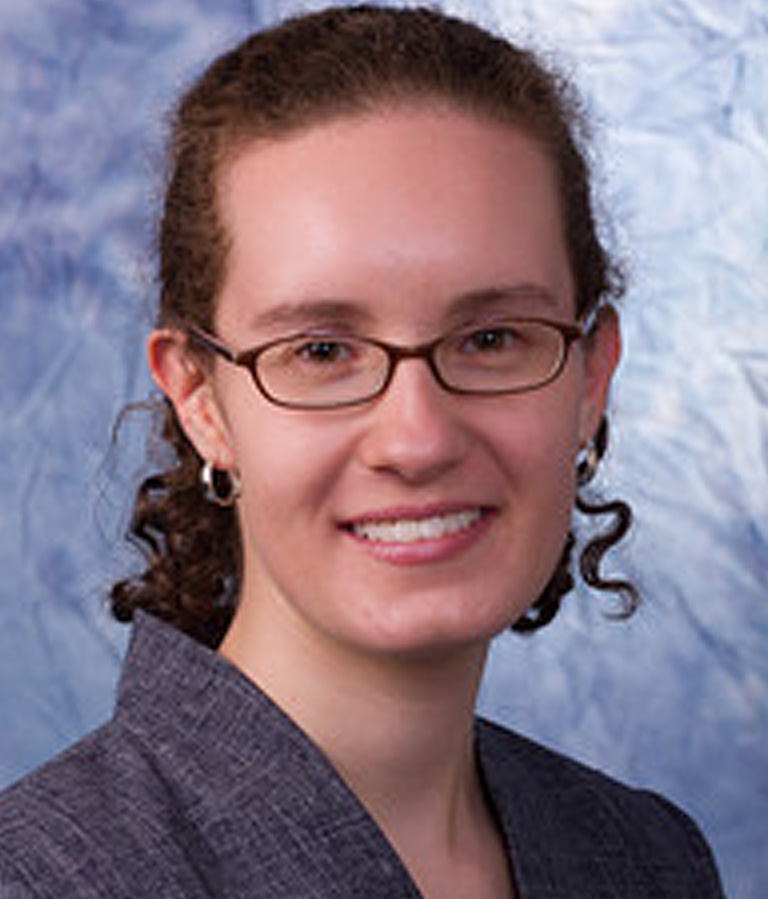 2015: Elisa Walker, 2010 summa cum laude graduate of the University of Mary Washington, Walker served for five years as Income Security Policy Analyst at the National Academy of Social Insurance, where she examined how Social Security and other social insurance programs influence Americans' economic security. During her time at NASI, she became the trusted go-to source in Washington for scrupulously accurate data and information about Social Security. Walker has co-authored several Academy publications on Social Security financing, policy options, and disability insurance. In 2015, she was appointed Consultant /Special Assistant to the Deputy Commissioner for Retirement and Disability Policy within the Social Security Administration.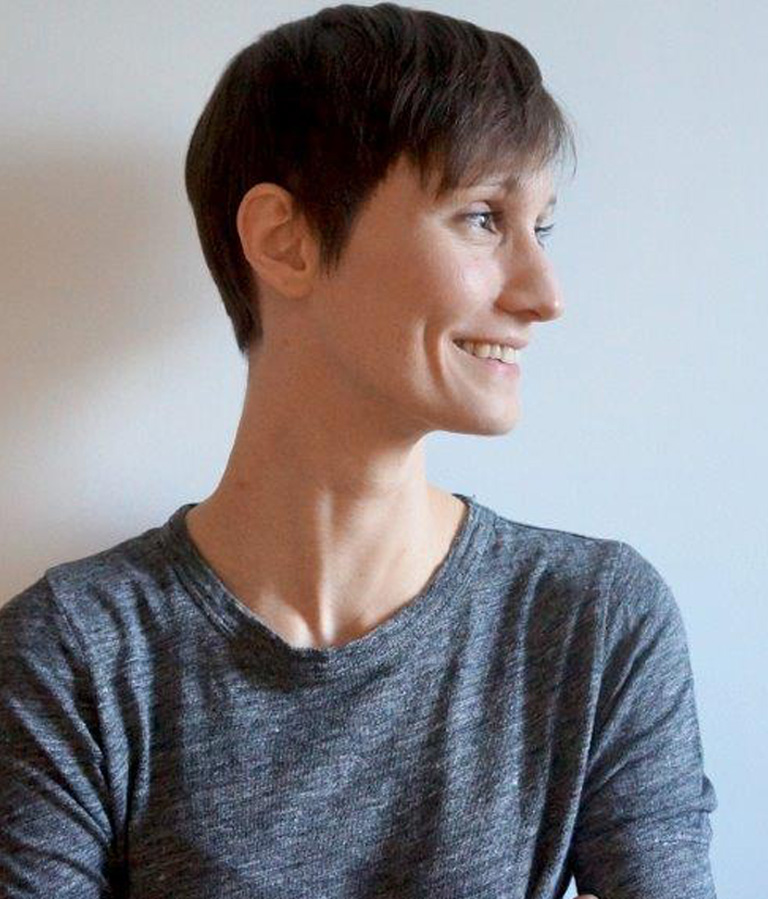 2014: Lindsey Davis, Director of Crisis Services at the Coalition for the Homeless, the nation's oldest advocacy and direct service organization helping homeless men, women and children, based in New York City.  She has been with the Coalition since 2004.  According to a colleague, "When the news media need the real story of what's happening on the street level to homeless and poor New Yorkers, it's Lindsey who they turn to. The term Open Door activist could thus not be better applied to anyone else. Lindsey is unquestionably one of our city's unsung heroes."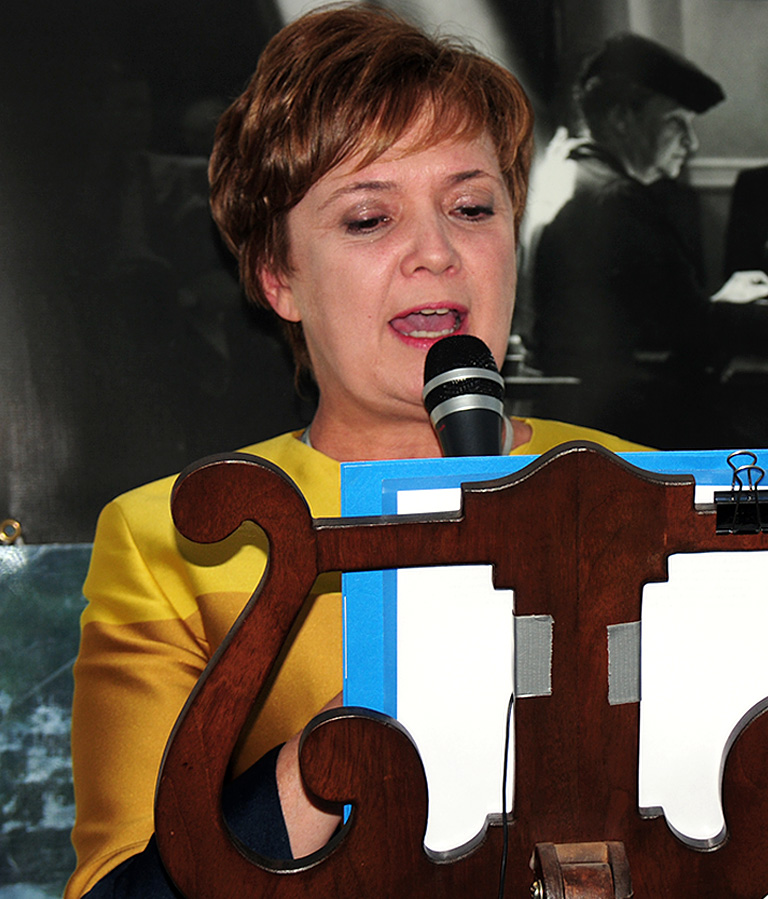 2013: Lynn Pasquerella, former President of Mount Holyoke College, Frances Perkins' alma mater. A philosopher and ethicist whose career has combined teaching and scholarship with local and global engagement, Pasquerella's first three years as Mount Holyoke's president were marked by a robust strategic planning process, outreach to local and regional communities as well as the world-wide network of Mount Holyoke alumnae, and a commitment to a vibrant campus community. She has written extensively in the areas of medical ethics, theoretical and applied ethics, metaphysics, public policy, and the philosophy of law. Pasquerella is also a passionate advocate for women's education and credits her training as an ethicist with helping her reach beyond the academy to engage communities on issues of women's empowerment.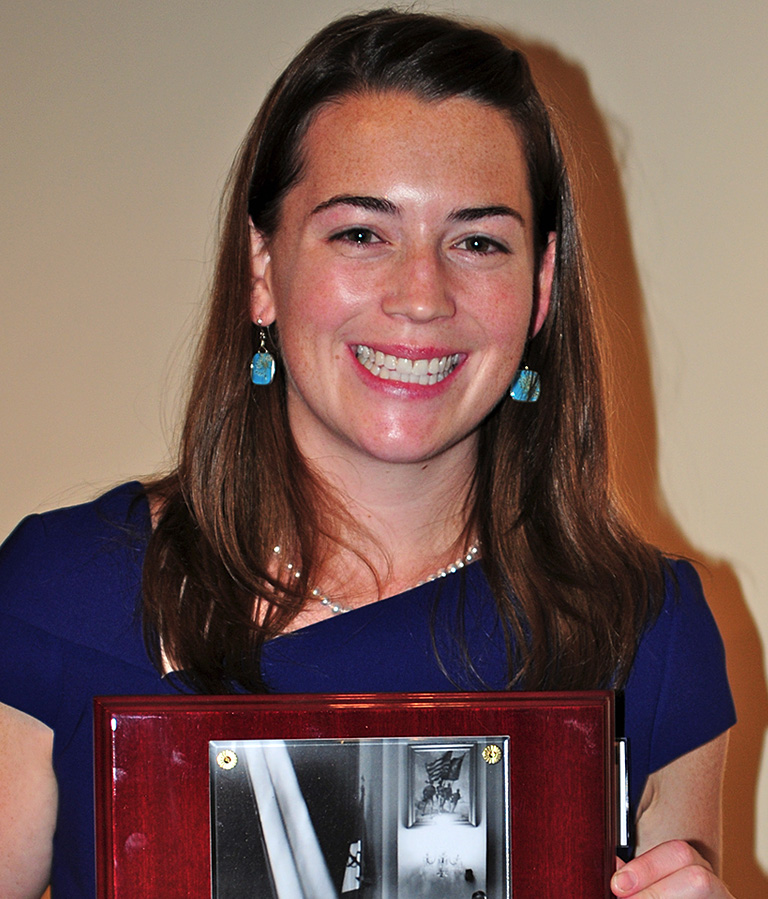 2012: Kathryn Edwards, former Research Assistant at the Economic Policy Institute (EPI) and co-author "A Young Person's Guide to Social Security", a comprehensive curriculum to teach young people about the social insurance program. The guide has been re-released by the National Academy of Social Insurance and EPI. At the time of this award, Edwards was pursuing her Ph.D. in economics at the University of Wisconsin, Madison.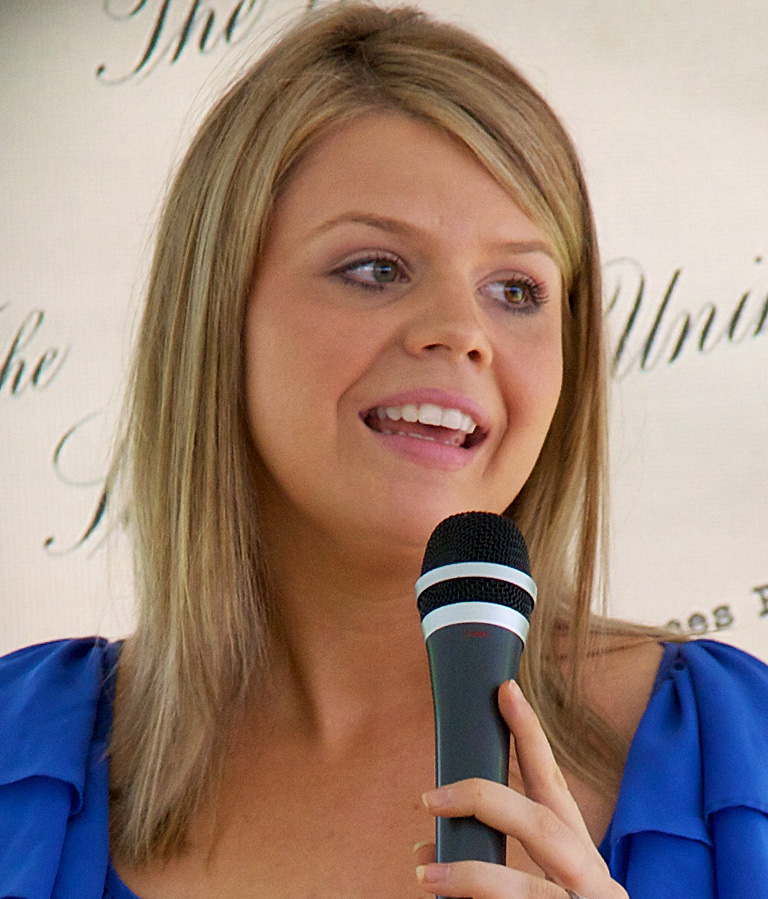 2011: Hilary Doe, former National Director of the Roosevelt Institute's Campus Network. Founded in 2004, the Roosevelt Institute Campus Network was formed to strengthen the progressive movement by meaningfully engaging young people in politics, empowering them as leaders and promoting their ideas for change. Since Hilary Doe assumed leadership of the organization, the Campus Network's budget and membership more than doubled in size and it has been recognized by the Washington Post, the Nation and other major publications. Hilary Doe represents the perspective of young people on the pressing issues affecting their communities and the nation.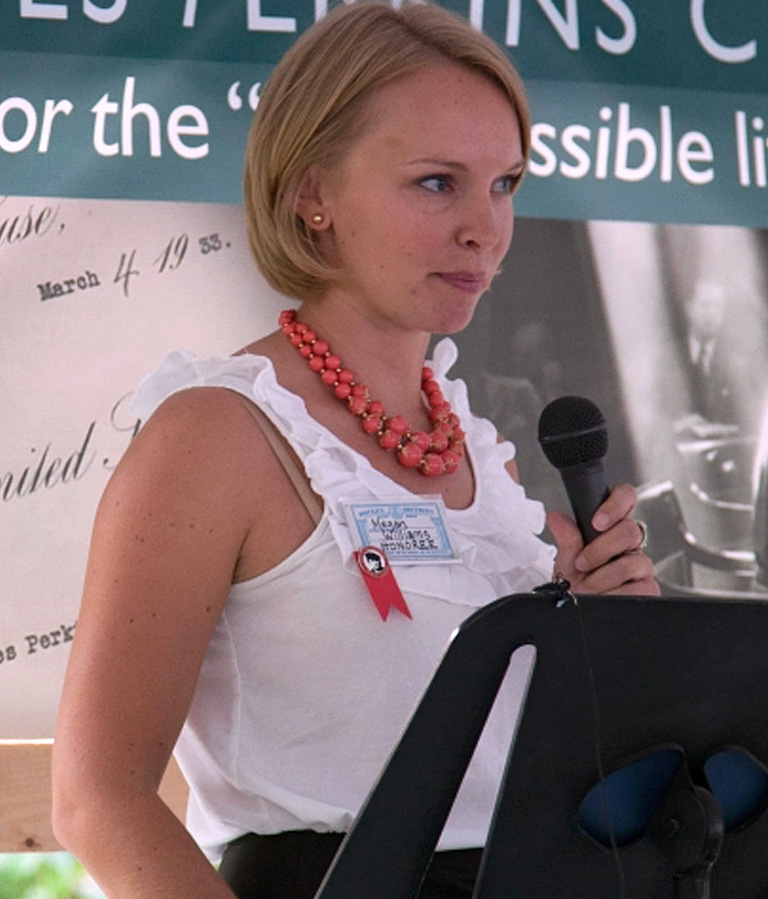 2010: Megan Williams, former President of Hardy Girls Healthy Women, and named one of ten people shaping the future of Maine's economy by MaineBiz in 2009. Williams was hired to lead Hardy Girls in 2005, a year after her graduation from Colby College. She nurtured the ten-year-old nonprofit from its local roots into a flourishing organization with programs featuring mentoring, an emphasis on strength and activism, and national  workshops and curricula. In 2010, Hardy Girls Healthy Women was given the Governor's award for nonprofit excellence.