Internship Opportunities for College Students
Paid internships provide opportunities for college students to obtain meaningful hands-on experience working in professional fields they might pursue after graduation and that are consistent with the mission of the Frances Perkins Center. These might include museum or archival work, public history, communications, cultural landscape assessments, social policy, or other areas related to current Center initiatives and that are not typically part of the undergraduate curriculum.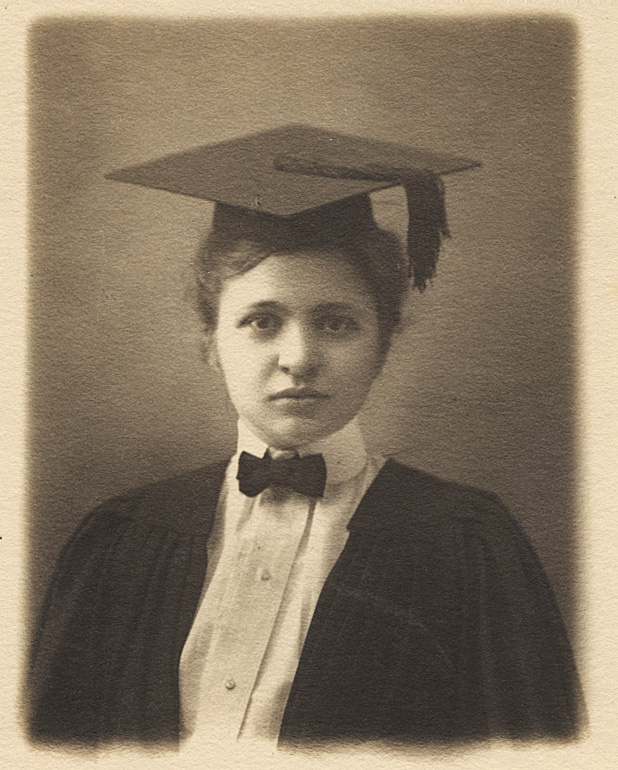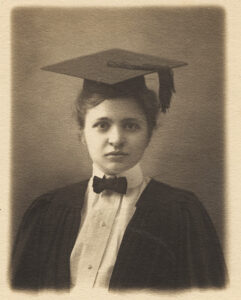 Mount Holyoke College Internship
Frances Perkins was a proud alumna of Mount Holyoke College, class of 1902 and maintained a lifelong attachment to her alma mater. To reinforce the strong ties between the College and the Frances Perkins Center, an endowed internship fund was established in 2013.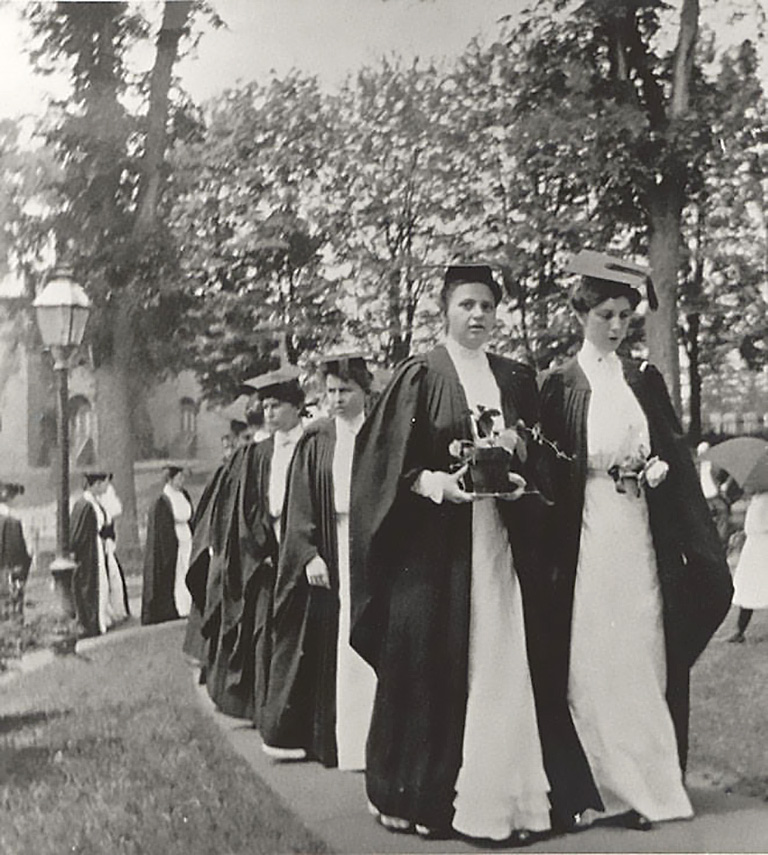 Internships are administered jointly by the Center and the sponsoring college or university. For more information, please contact us at info@francesperkinscenter.org or 207-563-3374.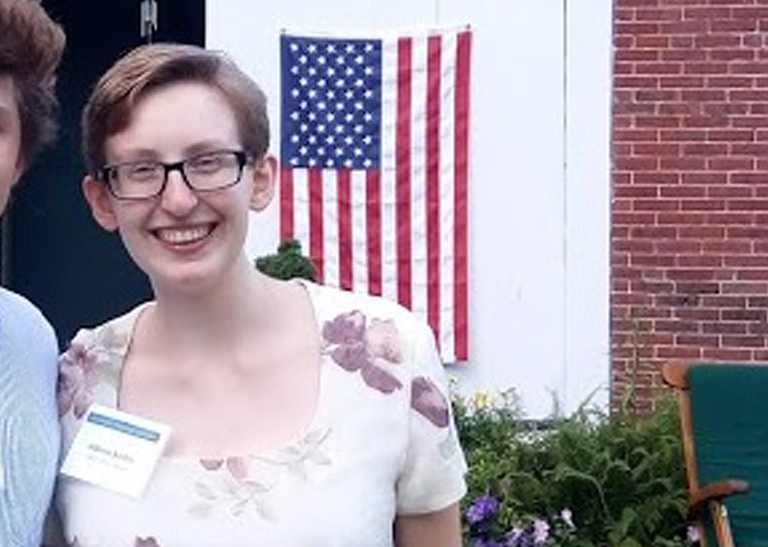 Allison "Ally" Kelley, class of '20. Ally worked tirelessly on all aspects of development and digital media during her internship over the summer of 2018. She converted the Center's newsletters and media coverage going back to 2008 into a user friendly searchable digital archive. Her ability to understand and manipulate databases was a huge asset to helping with development efforts. Further, Ally shared her design skills on multiple fronts including our website and outreach materials. (photo courtesy of George Walden)
While at the Frances Perkins Center in the summer of 2017 Anima Shrestha, Mount Holyoke College class '18 was involved in cataloging Perkins family letters and documents at the Homestead along with fellow 2017 intern Chloe Oslin, Bates '18. When not cataloging or assisting at the office Anima helped with Homestead Tours and the Garden Party.
During her nine weeks at the Frances Perkins Center Hoai Thu "Darcy" Dang, Mount Holyoke College class of '18, focused on various aspects of development work. Her work ranged from grants writing and research, donor research, event planning and designing promotional materials. In addition to these efforts Darcy assisted with summer Homestead Tours and the Garden Party.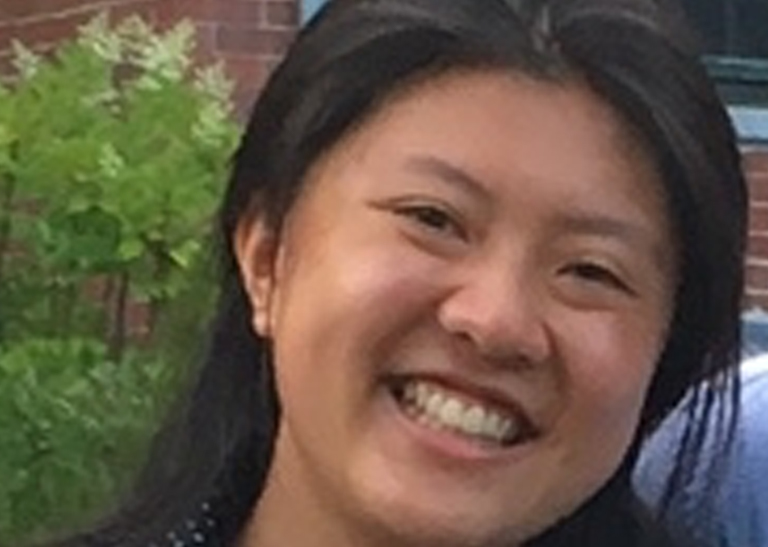 Over the summer of 2016 Christina Li continued the accessioning process of Kirstin Downey's research materials for The Woman Behind the New Deal. Christina shared her writing and editing talents throughout the length of her internship assisting with grants writing, editing press releases, newsletters, and social media. Christina provided invaluable support for all Center outreach efforts including the Betta Ehrenfeld Public Policy Forum and the annual Garden Party.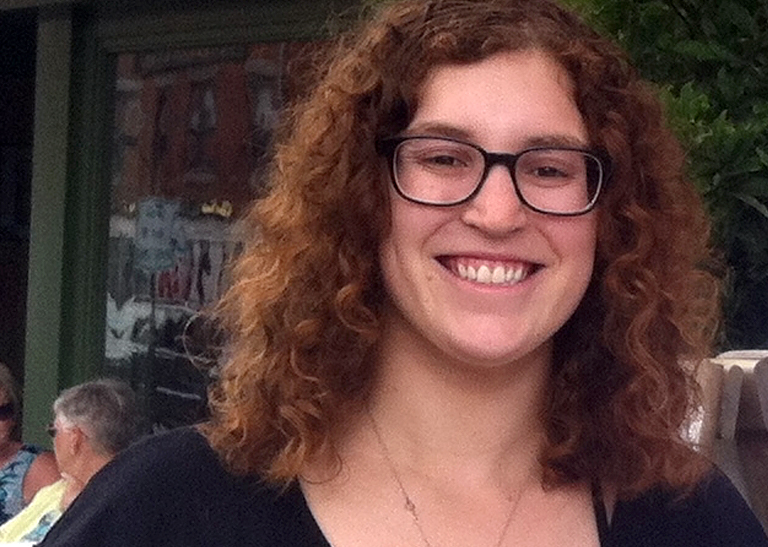 Katya Danyluk interned at the Frances Perkins Center's Damariscotta office in 2015. Katya researched content for the Betta Ehrenfeld Public Policy Forum, merged three databases into one, and journeyed to Mount Holyoke College, along with Exhibit Guide Maya O'Keefe-Ulin, to collect research materials from Kirstin Downey's manuscript, The Woman Behind the New Deal, which she later organized for the Center's future use.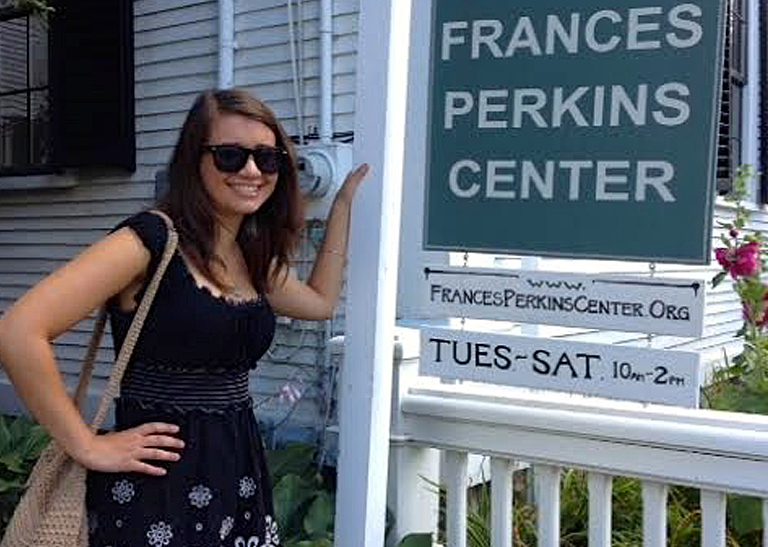 Rebecca Brenner's summer 2014 Frances Perkins Center internship launched her on the path to becoming a historian. In 2014, she organized the research of author Kirstin Downey for donation to the Mount Holyoke Archives & Special Collections. This experience inspired her honors thesis, entitled "'Dear Miss Perkins': A Story of Frances Perkins's Efforts to Aid Refugees from Nazi Germany." After graduating Phi Beta Kappa from Mount Holyoke in 2015, Rebecca earned her masters in public history while also on track to a PhD in history at American University. In 2017, Rebecca passed doctoral comprehensive exams with distinction in Early US, Recent US, and Public History. She is currently researching and writing her dissertation entitled, "When Mail Arrived on Sundays, 1810-1912."