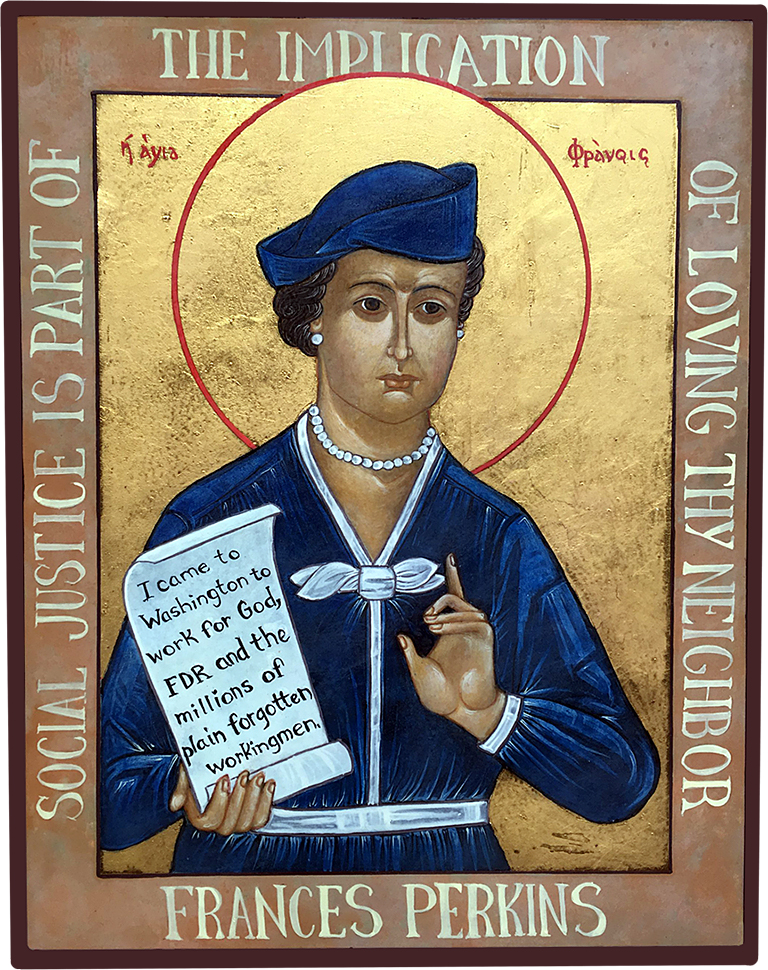 A thorough appreciation of the life and accomplishments of Frances Perkins requires recognizing that faith was the foundation of who she was and what she did. Paying attention to this foundation is not easy, however. Faith can be notoriously difficult to describe, and Frances did not readily speak about hers, especially during her many years as a civil servant and public figure.
Frances Perkins was a religious person in the most promising sense of that word. She welcomed divine revelation through creation and spirituality, to be sure, but also through the Church—a community valuing scripture, tradition, and reason and persisting through the ages. She experienced the Almighty as a God of grace and believed this grace flowed through all creation. To live in a loving relationship with God was to aid the flow of grace to all, especially to those whose life circumstances might have deprived or endangered them in some way. She honored this calling by promoting, and often delivering, justice and material blessing for everyone, especially the American public.
The complex story of Frances Perkins is becoming more widely known. Its basis in a social Christianity that challenges both her time and ours is increasingly apparent. Here are diverse resources that address the fascinating topic of Frances and faith.
"Frances Perkins – Private Faith, Public Policy"
by Michelle Kew, 2013