The Frances Perkins Center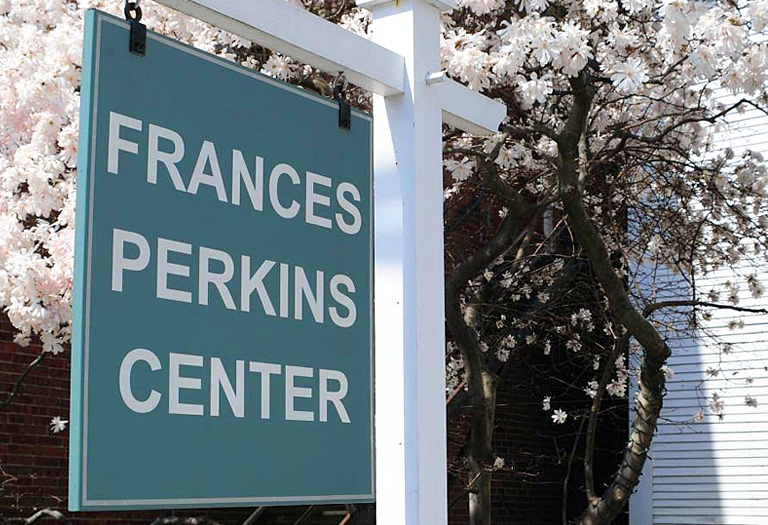 Founded in 2009, the Frances Perkins Center honors the legacy of Frances Perkins by sharing her commitment to the principle that government should provide all its people with the best possible life, and by promoting the place that shaped her character. The Center fulfills its mission through exhibition programs, Perkins Family Homestead tours, public lectures on France Perkins' work and contributions, educational outreach programs for elementary and high school students, study internships for undergraduate students who want to make a difference with their lives and who embrace the ethics of public service exemplified by Perkins, and the convening of leaders and future leaders in public policy, labor, and related fields to generate creative solutions to contemporary social and economic issues.
The Center's Board of Directors is comprised of a group of labor specialists, historians, and heritage preservationists, with extensive experience in many of the disciplines and areas of concentration in which Frances Perkins worked. In addition to an expansive menu of programs and student internships, the Center's Board oversees an annual national awards program honoring individuals who demonstrate the values and ethics advocated by Perkins.