hONORING AND PRESERVING THE LEGACY of the woman behind the new deal
NATIONAL HISTORIC LANDMARK
The Frances Perkins Homestead, a fifty-seven-acre National Historic Landmark, a saltwater farm in the nation's northeast corner, is a tangible reminder that America is intended to be a vast homestead for all its people, a lively household for one and all, and that concern for the common good should govern our life together. Reflecting on Frances Perkins' commitment to the principle that "government should provide all its people with the best possible life," we believe that her Homestead and our idea of the nation as "homestead for all" can help us bolster important American values where the strength of our nation resides in its diversity.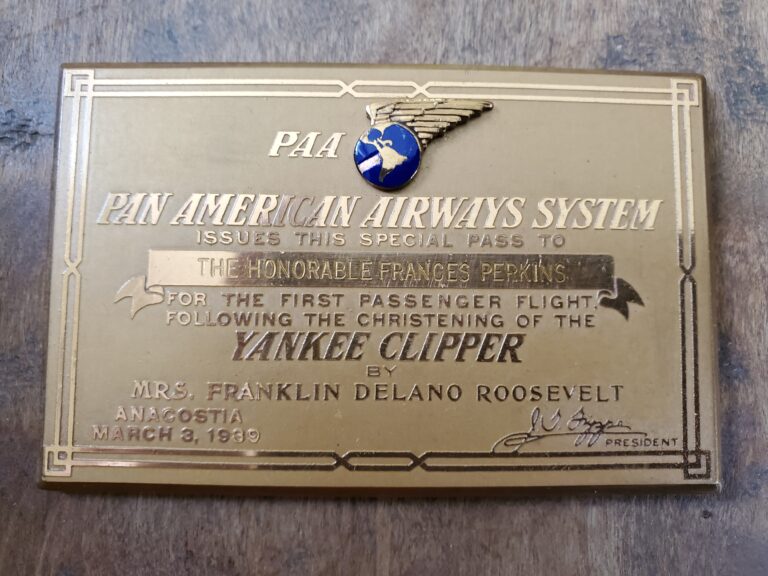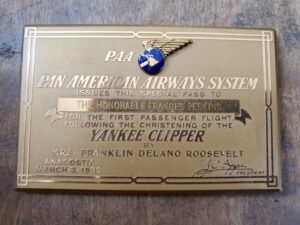 A season of firsts for the Frances Perkins Center! Homestead Tours begin, the launch of a new website, and two new board members. A new era is beginning.
READ MORE »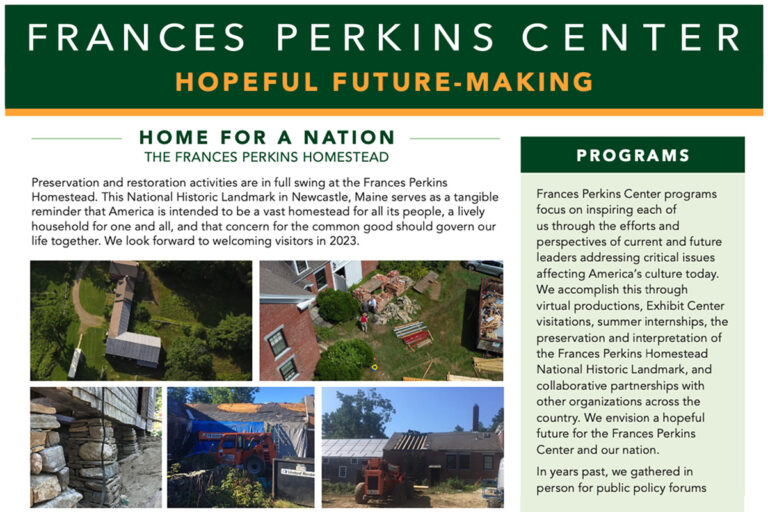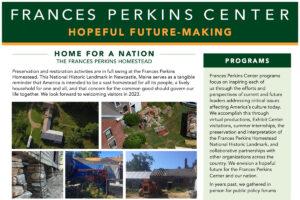 Preservation and restoration activities are in full swing at the Frances Perkins Homestead. This National Historic Landmark in Newcastle, Maine serves as a tangible reminder that America is intended to
READ MORE »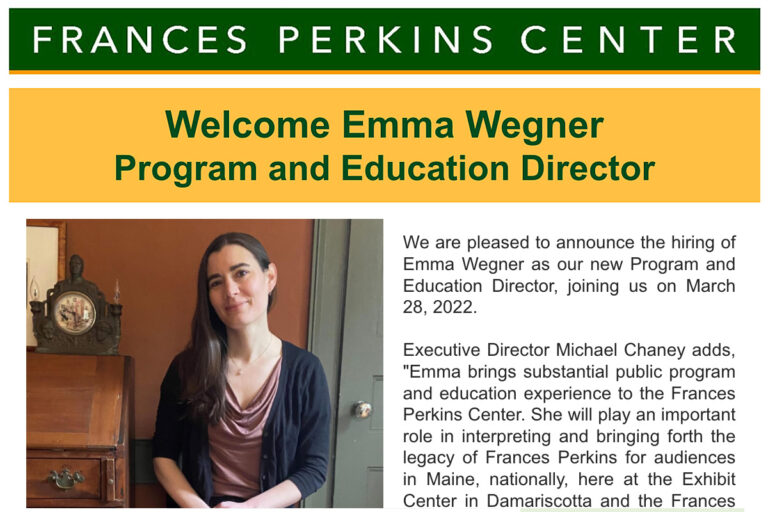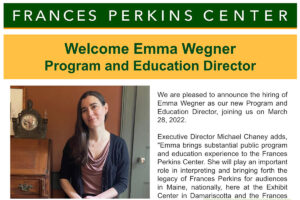 Join us in welcoming Emma Wegner, FPC's new Program & Education Director and other Center news and activity Spring 2022 FPC Newsletter March 2022
READ MORE »
Explore the many ways you can support the Frances Perkins Center.